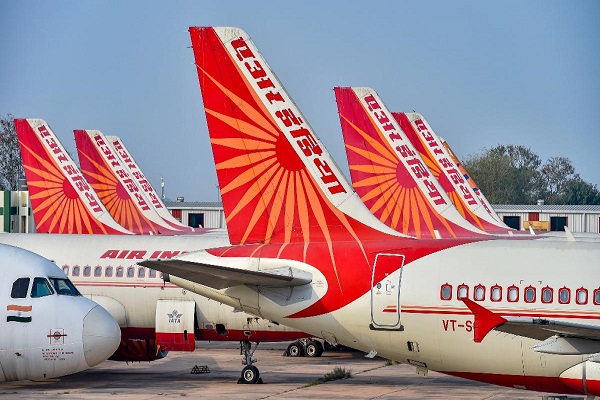 In a bid to aid thousands of Indians stranded in foreign countries due to COVID-19 pandemic, India will be operating as many as 64 flights over a week to bring back the Indian citizens. According to the Ministry of External Affairs (MEA), 64 flights will be leaving for a dozen countries to bring back students and blue-collar workers among others to India.
"So India finally begins to fly back its Citizens home – approximately 2000 persons a day. A sneak peeks into the 7-day plan. Punjab has only one incoming flight from Dubai, UAE on the 7," KBS Sidhu, Special Chief Secretary, Punjab, tweeted today, on May 5.
People belonging to Delhi NCR, Gujarat, Jammu and Kashmir, Karnataka, Kerala, Maharashtra, Punjab, Tamil Nadu, Telangana and Uttar Pradesh are in the list of those to be brought back. The 64 flights will be reaching United Arab Emirates, Qatar, Saudi Arabia, Bahrain, Kuwait, Oman, Malaysia, the UK, Singapore, Bangladesh, the Philippines and the US. The special flights will start operating from May 7. Of the 64 flights, 15 will be for Kerala having the maximum number of people staying in foreign lands, 11 flights for Delhi NCR, seven flights each for Maharashtra and Telangana, five flights for Gujarat, three each for Jammu and Kashmir and Karnataka, and one flight each for Punjab and Uttar Pradesh.
According to a statement issued by the government on May 4, the facility would be made available on payment-basis and the flights will be operated from May 7 in a phased manner.
However, blue-collar workers, including those who have lost their jobs in countries such as UAE, Kuwait and Saudi Arabia, will be brought back at first and then the students and other Indians who are stranded in other countries. As of yet, at least 150,000 Indians have registered to return with the Indian missions in the (UAE) alone and about around 45,000 Indians who benefited from a recent visa amnesty will be brought back from Kuwait.
The citizens brought back will have to register themselves on the Aarogya Setu app and will have to undergo medical screening. Further, they will have to quarantine for 14 days either in a hospital or in an institutional quarantine on payment basis by the respective state government, the Government statement said. Moreover, the test for COVID will be carried for the returnees after the quarantine period and necessary steps would be taken depending on the test results.