In continuation of the previous post(https://thesupermanreturns.wordpress.com/2020/03/20/would-markets-have-crashed-had-corona-hit-in-better-times/ ), a friend messaged this Nifty P/E chart… P/E ratio means price of a stock versus its present yearly earning. Higher ratio means higher price compared to present earning which means even though present earning is low, market is bullish about the growth prospects that earnings would be higher in future thereby justifying the price one has to pay for holding the stock presently.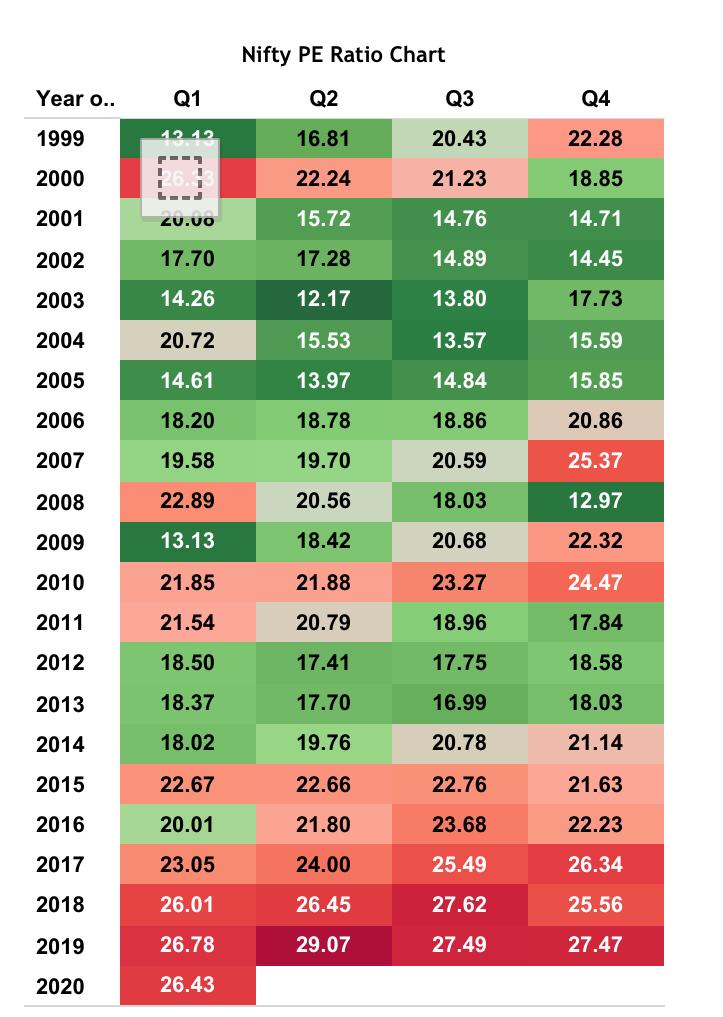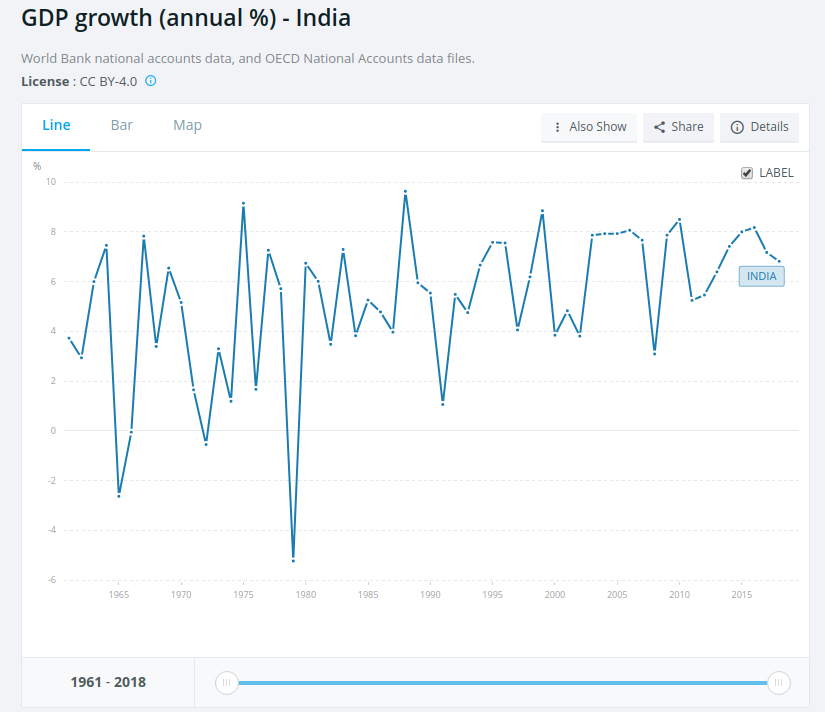 As you can see in the chart below, since 2017, NIFTY P/Es began to reach hitherto unseen high levels. This coupled with the falling growth and even bleaker growth prospects (even by the new series which really cannot be compared with the pre-2014 gdp growth series) clearly defied logic. So the fall was imminent #corona was just that final straw that broke the camel's back, though hell of a straw it is.
With present correction, P/Es have already come to 18-ish levels which is a kinda normal ratio for NIFTY, but remember, a) earning will fall further and b) even pre-corona growth of India is falling and expected to fall further.
(WRITTEN BY Gaurav Agarwal, IAS, IIT & IIM Graduate, currently posted as Commissioner, Ajmer Development Authority)
Source: https://thesupermanreturns.wordpress.com/2020/03/20/economic-meltdown-corona-part-3/
Follow and connect with us on Facebook, Twitter, LinkedIn, Elets video