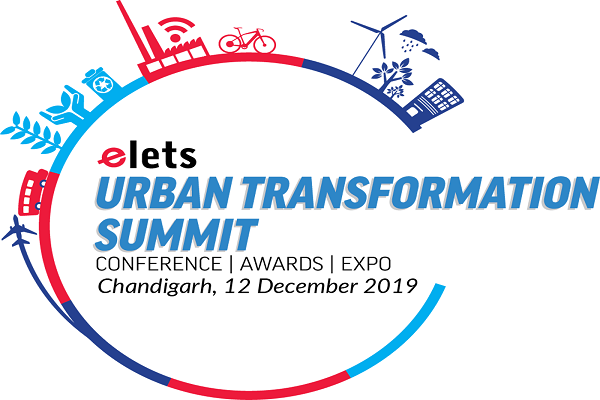 Urban Transformation is a global phenomenon and especially in India, cities are rapidly changing to keep pace with growing demands of ever-increasing migration of people. With the migration of population to the cities from the mofussil, there is a constant need for the cities to rapidly transform themselves in a way that they can function effectively even with an increasing load of a population.
Major challenges are being seen in dealing with growing traffic, increasing demand for water, power, housing, parking, green spaces among other requirements. This has compelled policymakers, administrators to plan in a way that the city adapts to its new requirements and adopt solutions and innovations be it in Urban Mobility, Urban Planning, Waste Management, Water Management or eGovernance.
Elets Technomedia Pvt Ltd along with Municipal Corporation, Chandigarh, Chandigarh Administration, and Chandigarh Smart City Limited is organising a one day Urban Transformation Summit 2019 in Chandigarh on December 12, 2019.
Taking forward our legacy of hosting a power-packed summit and Awards, the Urban Transformation Summit will witness panel discussions, powerpoint presentations, and key speakers sharing their insightful views on various topics.
The event will witness the august presence of our Special Guest Manoj Parida (Advisor to Administrator Union Territory of Chandigarh) and Programme Chair Kamal Kishor Yadav (Commissioner, Municipal Corporation Chandigarh and CEO Chandigarh Smart City Limited).
Key themes
Urban Mobility ( Electric Vehicles, ITMS & Smart Mobility)
Urban Planning
Solid, Liquid & Waste Management
Swachh Bharat Mission
Waste Water Management & Solutions
IoT Solutions – Smart Lighting
Smart Healthcare Initiatives
Artificial Intelligence, Cloud & IoT solutions
Smart Education Solutions
Area-based Development Projects
Security and Surveillance
The summit includes key speakers like Janardan Prasad (Director Urban Transport Ministry of Housing & Urban Affairs, Government of India),  Anirudh Tewari ( Principal Secretary, Department of Finance and New Renewable Resources, Government of Punjab), Amneet P Kumar ( Secretary, Department of Health Government of Haryana and Mission Director National Health Mission), Dr. BRK Pillai, (Commissioner (CAD) Department of Water Resources Ministry of Jal Sakti, Government of India), amongst others.