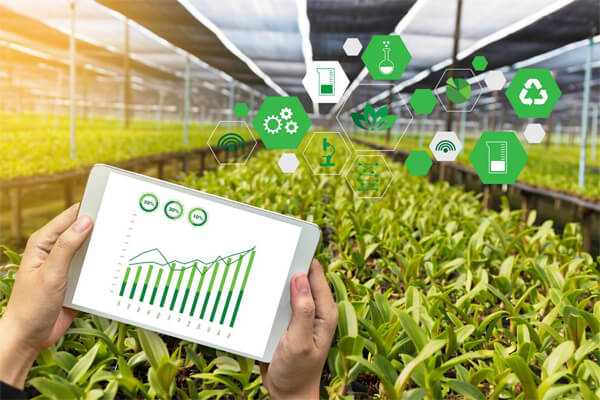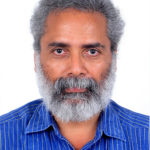 Dr. Jiju P Alex, Director of Extension, Kerala Agricultural University speaks on the need to facilitate the environment of entrepreneurship enhancement as much as possible, strengthen that ecosystem and fill up all the technological gaps so that people can have access to feasible technology which can be translated into practical and profitable enterprises in an exclusive interview with Sudheer Goutham of Elets News Network (ENN).
How has been your collaboration with the government?
Can you also tell us about the exact role of you as the Director of Extension? The Kerala Agriculture University is the premier source of technological information in agriculture to the farming community of the state. Since the Department of Agriculture is the sole agency which is responsible for developmental interventions in the agricultural sector, we have to organically work closely with the government. We are the main technology provider as far as the agriculture sector is concerned. Therefore, we have a very active association with the Department of Agriculture and we are providing them with technological support in various forms. As it is the case with any agricultural university, our university has the mandate of agricultural extension apart from research and education.
The mandate of the Extension Directorate of the university is to conduct frontline extension activities which are intended to provide information and training to the officials of the Department of Agriculture. We do it through a series of interactions with the department officials. Whenever there is a technical issue, we try to appraise them of the developments that are happening in that sector and or this, we conduct awareness programmes, training, etc. Through the net work of Krishi Vigyan Kendras in every district, we demonstrate new technologies, conduct field trials of new technologies and apart from these, we are stakeholders in planning agricultural programmes for local self government institutions.
At the University, we have Zonal Research and Extension Advisory Councils where the department personnel and scientists have meaningful discussions. We interact with each other, they come up with their problems and we share the solutions with them that we have. Most of the times, these interactions turn out to be inputs for research as well.
The university is also a member of several committees and consultation groups at the state and national levels. In fact, the entire workforce of the Agricultural Department is made up of human resources trained by the agricultural university through various courses, vocational programmes etc. That is how we support the Government at large. At the same time, the university is a key player in formulatingmajor policies related to agricultural production and productivity in the state.
How is the Information Communications Technology being utilised by the Department?
Information Communications Technology (ICT) in my observation has got multiple uses in agriculture. ICT can be constructively used for multiple purposes. Apart from knowledge management and information dissemination, ICT can be used for managing rural databases, gathering current and real time data on agricultural production, assessing and managing natural resources, etc. In Kerala, we are moving towards a full-fledged system of e-governance, particularly in local self-governments. Government agencies are also being computerised. The Department of Agriculture will be fully computerised with state-of-art management information systems. This would enhance the efficiency of their service delivery systems considerably.
As I told you, the local self-government institutions are already computerised. Several transactions have gone paperless and all development offices are following their path. Hence there is an e-governance ecosystem in the state government. The schools run by the government are also becoming hi-tech. Likewise, in every sector we are in the process of converting governance into e-governance. It is in this context, the University is trying to make the technology dissemination process more efficient by making use of ICTs.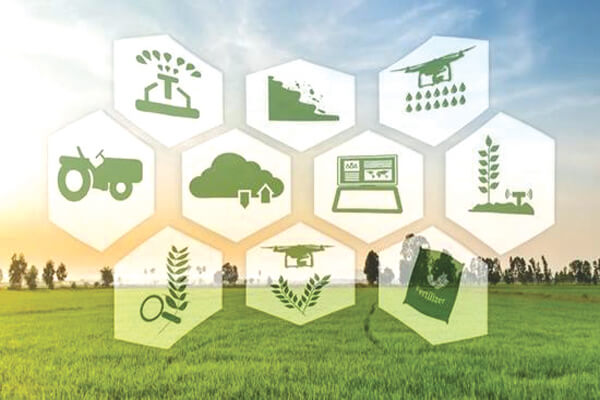 We are using mobile apps, social media and we also have a repository of educational videos on agriculture. The TV channels in Kerala have exclusive programmes on agriculture. Kerala is the state with highest literacy in the country and the number of people depending upon newspaper is quite high. The traditional and modern media are used in technological dissemination for public consumption. However, personal access to customised information which is required by farmers, particularly in the view of climatechange, has become all the more important. For example, farmers should get information to take decisions regarding crops to be cultivated, market, price fluctuations and such things that are dynamic. Hencethe availability of precise information in customised manner has to be enhanced further.
To what extent has Kerala been able to integrate Big Data and Artificial Intelligence (AI) in agricultural development?
In agriculture, these are the two newly emerging domains.We have not been able to do substantial things about them. We are in the process of making use of the possibilities. There are a few things we can do to enhance profitability of small-scale holders and make marketing efficient by employing these technologies. The government has started thinking about leveraging the Blockchain technology. We have a state level Development and Innovation Strategic Council looking into the prospects of instituting full traceability of agricultural products, AI for automating farm operations and Big Data analytics for assessing consumer preferences and market trends. These technologies would also help us in knowledge management.The university is trying to collaborate with the council to explore possibilities of employing these technologies in agriculture. At University, we are trying to train our faculty in these domains and bring in resource persons with expertise. We are trying for collaborations with people.
Can you mention something about the incubation for startups in the state?
In Kerala, we have a very good start-up ecosystem. The Kerala Start-up Mission has been promoting entrepreneurship commendably. Kerala has been branded as one place where there is more ease of doing business and a lot of promotional support provided to the young entrepreneurs. Coming back to agriculture, during the last five years or so, there has been an upsurge in creating awareness on agrientrepreneurship in the state, thanks to the efforts of the state department of agriculture. And we have been conducting an annual event called Value Addition for Gaining Income in Agriculture (VIGA) to attract entrepreneurs, help them show case their products and services and to provide them with support.
VAIGA has turned out to be a mega event that attracts entrepreneurs and innovators across the state. It has started yielding considerably. People are now becoming aware of the prospects of doing business in agriculture. Now, Kerala Agricultural University has also devised so many new programmes in line with the common trend that we see right now in the state. We have already established incubation centres in our campuses. We have recently established aRashtriya Krishi Vikas Yojana (RKVY)- Remunerative Approaches for Agriculture and Allied Sector Rejuvenation (RAFTAAR) Agri-Business Incubation Centre for the first time in the state. We have started establishing the incubation centre. Once that comes up we will be able to incubate about 40 people at a go. We have selected the 40 entrepreneurs and their training is over. We anticipate that they will be funded by the government on the basis of their proposals.
"In Kerala, we have a very good start-up ecosystem. The Kerala Start-up Mission has been substantially contributing to the concerns of the state. Kerala has been branded as one place that has more ease of doing business and a lot of promotional support provided to the young entrepreneurs."
We have two Agri Clinics and AgriBusiness Centres at the university, funded by the National Institute of Agriculture Extension Management. We are training entrepreneurs in these centres. And more than that we have a network of small incubators and processing centres where ordinary farmers can also come and learn about value addition and do small scale business by making use of our facilities till the time they can establish on their own. We are also going to launch a very innovative training programme called Farm Business School for the first time wherein people can come and learn basic business skills along with technology. We will facilitate transfer of technology from the university to the people who are interested. We are also thinking of giving institutional support to get trained, avail technology as well as financial assistance. This is how we are enhancing entrepreneurship in the agriculture sector.
Can you mention the kind of start-ups that have come in agriculture and the nature of these start-ups?
The start-ups in agriculture in Kerala are mostly in the development stage and most of them are in processing or value addition of agricultural products. We have an array of quality products that can be showcased internationally. There are so many people coming up with initiatives in processing and value addition, even Farmer Producer Organisations are also joining hands. We have several Farmer Producer Organisations nurtured by the state government and the University. They are involved in agricultural production, nursery management, production of quality seedlings, organic manure, bio fertilisers, etc. Similarly many new avenues are emerging. Most of them are interested in value addition particularly on products from coconuts, jack, medicinal rice, fruits etc. These are the major sectors wherein people invest now. There are also few start-ups focused on providing services to farmers. For example, there are app-based services, consultancy firms and real time on the field technology support. Now we are trying to have start-ups to support production process, like transaction of raw materials across producers, which may help proliferation of B2B activities. There is ample scope for forward and backward linkages in farm related business.
Are there any digital platforms that have been created to connect the farmers' community start-ups?
This possibility is being explored by the state government and they are going to have buyer- seller and B2B platforms. Some prototypes have been attempted and are being tested for proof of efficacy. University is also starting to work on such projects. We are now planning to find people with expertise and experience to construct such platforms and connect producers with the people on a regulated basis to avoid exploitation of farmers.
Any collaboration with private companies or IT companies?
So far, we have not entered into any formal collaboration in the field of extension. Several companies have approached us to provide them with data, information and consultancy. We are trying to find out if such associations would be possible or not. Being in the public sector, we have to facilitate farmers as much as possible. Infact, the major lookout of the government is to strengthen public sector initiatives so that farmers can benefit from them. As of now, as far as direct engagement with farmers are concerned, we would like to strengthen mostly the public sector. That does not mean that the private sector would not be acknowledged and given support. All these entrepreneurship development programmes envisage fostering of private sector as well. We are seriously considering models of pubic private partnership in service delivery and extension.
What is the vision of your organisation for the next five or 10 years?
The vision of the organisation is to bolster entrepreneurship development as much as possible, strengthen that ecosystem and fill up all the technological gaps so that people can have access to feasible technology which can be translated into practical and profitable enterprises. That is abig concern and we are trying to set up infrastructure, systems, etc. at the university to make this happen with a futuristic perspective. Second, we have to venture into new technologies that can add value to the activities of farmers. For example, evolving high yielding varieties, developing technologies for climate-resilient agriculture etc. would be our priorities. We may also focus on customized technology advocacy for our agroecological zones, with focus on sustainability. The state has been divided into 23 unique aAgro-ecological zones. We have to come up with a proper course of action for production and post-harvest handling of each crop, based on the geographical, soil and climatological features of those zones. The Hon. Vice Chancellor has chalked out specific programmes with these objectives.
What do you think is the need of the hour that the Government of India can do for the growth, progress, and support of the agricultural sector in the nation?
The agricultural sector in the nation is basically in distress. As we all know, debates on means to enhance domestic production, regulating imports of agricultural goods, dealing with the implications of various multilateral and bilateral trade agreements are going on. All of these are going to influence the prospects of farmers in India. Withdrawing support for farmers would be catastrophic as farmers cannot be left to the vagaries of the market all of a sudden. Instead, they have to be supported till the time they can stand on their own. Any move on the part of the Government to withdraw institutional support to farmers is going to be very risky. This is my opinion about subsidies, financial support and various resources that are made available to the farmers. More focus is to be given to the formation of farmer collectives so that they can aggregate their resources and manage their outputs in such a way that they are not being discriminated by the market forces. They have to be consolidated and should evolve as a big presence in the market. And whatever organisation form required for that purpose has to be instituted and supported. In fact, we are not against the prospects of the market, but we uphold the opinion that interests of resource less farmers have to be safeguarded. It is very important because you cannot just throw all those farmers away to the whims and fancies of the market without imparting adequate skills and providing resources.
Any message you would like to give to the readers of eGov Magazine?
Developing agriculture in India is very important because it is a sector that affect the lives of millions of people even though the contribution of agriculture to India's total GDP is gradually decreasing. Agriculture has to be supported, enhanced as much as possible. Hope your prestigious publication would devote more time and space to propagate the issues in agricultural development and bring about solutions to the problems that farmers face.
Also Read: TECHNOLOGY ACTING AS TURNING POINT IN KERALA TRANSPORT SECTOR