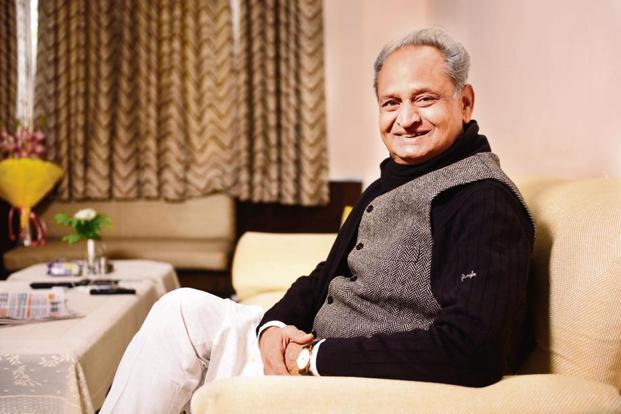 The Government of Rajasthan led by Ashok Gehlot reshuffled 70 IAS officers including 10 district collectors on Saturday.
Gajanand Sharma, the Officer on Special Duty (OSD) to former Chief Minister Vasundhara Raje, has been shifted to the land settlement department as Commissioner.
Additional Chief Secretary (ACS) Industries Subodh Agarwal, 1988-Batch, will now be managing Micro, Small & Medium Enterprise (MSME) department along with his existing departments.
Ravishankar Srivastava, ACS, Administrative Reforms, has now been made Chairman of the Rajasthan State Road Transport Corporation (RSRTC) while Principal Secretary MSME Alok will now be acting as Managing Director for RSRTC.
Suchi Sharma, 2002-Batch officer, who was serving as MD, RSRTC has been made Secretary to Government, Higher and Technical Education, Rajasthan.
Vaibhav Galriya, (1998-Batch), who earlier was the Secretary to Government, Higher and Technical Education Department, Rajasthan, has now been made Secretary, Medical Education Department, Government of Rajasthan.
Ashutosh Padnekar, 2002-Batch officer will replace Gaurav Goyal (2006-Batch) as Managing Director, Rajasthan Industrial and Investment Corporation (RIICO), Jaipur.
Gaurav Agrawal, 2012-batch who was Commissioner, Jodhpur Development Authority will now serving as Commissioner, Ajmer Development Authority.
Om Prakash Kasera, 2012-Batch officer is the new CEO of Kota Smart City Pvt. Ltd. Earlier he was the Director of Primary Education Department and Panchayati Raj (Primary Education), Bikaner.
Naresh Kumar Thakral (2006-Batch) will now be acting as Mission Director, National Health Mission, Government of Rajasthan. He was previously serving as Director, Public Services and Ex-Officio Special Secretary to Government, Removal of Public Grievances Department & Controller of Examination, Administrative Reforms Department, Rajasthan, Jaipur.
Antar Singh Nehra, Joint Secretary to the Chief Minister, has been transferred to Banswara as a Collector.
Collectors of Bharatpur, Banswara, Chittorgarh, Dungarpur, Dholpur, Karauli, Kota, Pratapgarh, Sikar and Tonk have also been transferred. Chittorgarh Collector Shivangi Swarnkar has been made Commissioner, Tribal Area Development (TAD) – Udaipur and Dholpur Collector Neha Giri will now be the Secretary, TAD – Jaipur.