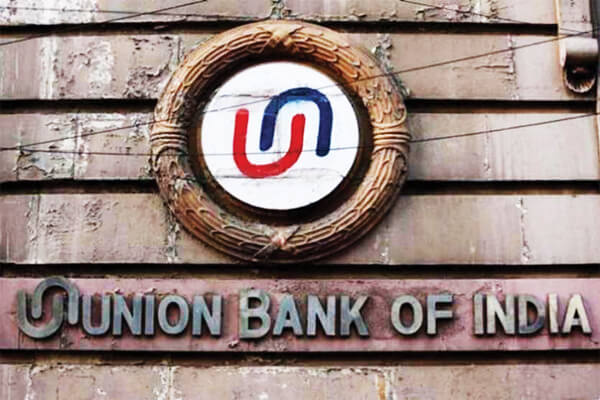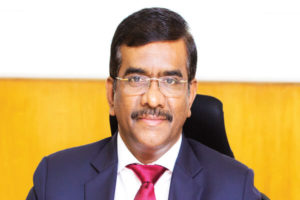 As one of the largest government owned banks of India, our main focus is to be a customer centric organisation known for its differentiated customer service. Union Bank has always been steadfast in its digital initiatives and technological up-gradations, says Rajkiran Rai G, Managing Director and CEO, Union Bank of India.
What is the vision of Union Bank of India?
We aim to become the Bank of first choice in our chosen areas by building beneficial and lasting relationships with customers through a process of continuous improvement.
Tell us about the mission that Union Bank holds on to.
As one of the largest government owned banks of India, our main focus is to be a customer centric organisation known for its differentiated customer service. We also look forward to offering a comprehensive range of products to meet all the financial needs of the customers. The company wishes to be a young organisation leveraging on Technology and an experienced workforce. Likewise, we are also marching towards becoming the most trusted brand and a leader in the domain, which is admired by all the stakeholders.
Union Bank is celebrating 100 years of excellence. How has been the Journey So far?
Union Bank was born in the cradle of our National Movement. It has the distinct privilege of starting journey with the blessings of Mahatma Gandhi, the Father of Nation, when he inaugurated its corporate office at Mumbai. Very few institutions survive long enough to celebrate their Centenary Year, particularly with their identity intact. Union Bank of India makes a distinct example. The Bank has a proud history of navigating an eventful century— a journey marked with a humble beginning on November 11, 1919, to deepening of roots under the tutelage of peer Bank, to emerging stronger to acquire national character in post bank nationalisation era; and growing vigorously to be the fifth largest nationalised bank by assets. Challenges notwithstanding, during its century long journey, there has been a steady expansion of branches across length and breadth of the country, from the faraway Andaman Islands to the might Himalayas and even Overseas. The Bank has been a proud participant in Nation Building. The Bank stands tall today with Pan India reach, digital vibrancy and customer centricity.
"Union Bank has always been steadfast in its digital initiatives and technological upgradations. Its effort to adopt the technology into the Banking system is also noteworthy. We were the pioneers in Core Banking System."
The Bank enjoys the trust of 70 million customers who have blessed us with a business mix of Rs 7.4 trillion. The Bank has carved a distinct identity in Indian Banking with its technological leadership and dedication to overall efficiency. Union Bank's story is about inspiration, perseverance and agility to evolve with the changing times. The Bank has thrived amidst adversity and emerged stronger with every challenge.
How do you visualise Pradhan Mantri Awas Yojna (PMAY) and Smart City Mission? Being a public lender how is Union Bank of India Associated with its progress?
Safe, secure and adequate housing is fundamental need of human. It lays the foundation for a life of dignity. It also plays a crucial role in economic, social and civic development. However, there is a big gap in demand and availability of housing and many families, especially belonging to economically weaker section, do not own any house. PMAY will definitely address the housing requirement of urban poor including slum dwellers in the country. Union Bank of India provides loans for housing units under 'Union Home' scheme and flagship scheme in the name of PMAY is also in vogue with all the guidelines of the Government for the said scheme. In Jharkhand, we are going to execute a Memorandum of Understanding (MoU) with the state government for financing Housing Loans to the PMAY beneficiaries in the state.
The 'Smart City Mission' is also a flagship scheme launched by Government of India. In the era of urbanisation and changing culture of Indian cities, the Smart City Mission has been launched with the objective to promote cities that provide core infrastructure and give a decent quality of life to its citizens, a clean and sustainable environment and application of 'Smart' Solutions. Banking facilities are also one of those solutions which will be required by the citizens with all the financial services and assistance in the proposed smart cities. Union Bank is financing multiple projects, which are envisaged for transformation of cities. Besides, the Bank has recently launched a National Common Mobility Card, which is a kind of smart card and will be used as single card with multipurpose uses such as in transport, shopping, cash withdrawal etc. i.e. meeting all the requirements with one card.
Tell us about the recent technology deployments made by the Bank. Would you like to share some of the tech- driven innovations and associated case studies?
Union Bank has always been steadfast in its digital initiatives and technological up-gradations. Its effort to adopt the technology into the Banking system is also noteworthy. On March 9, 2008, the Bank became first Large Public Sector Bank to achieve a significant land mark of covering all its branches under Core Banking Solution (CBS). Now the Bank has shifted its Core Banking Platform to latest version i.e. Finacle-10 which is more user friendly. Union Bank has launched various digital initiatives like Contactless Debit Cards, Mobile Banking, Tabulous Banking, Mobile Passbook, Immediate Payment Service, Green Pin, Internet Banking with latest safety features, U Control app for controlling of Credit Cards, Union Recovery App for monitoring NPA accounts with Geo Tagging options, etc.
On the occasion of entering into centenary year in 2018, we have launched various Digital Products like Integrated U Mobile app through which customers may apply for MUDRA Loans directly, Combo Card (Debit cum Credit Card) and Green Data Centre. The Bank has leveraged digital across the value chain right from origination to underwriting of credit and then proactive monitoring of stress. Most satisfying is the use of technology for ushering a performance centric culture, through digital dashboards, resource deployment and training through e-learning, thus creating a skilled and motivated workforce for organisation.
The Reserve Bank of India is eliminating the problem areas in public sector banks (PSBs) through Prompt Corrective Action (PCA). What do you have to say about its effectiveness?
The Reserve Bank of India has been taking various initiatives to improve the performance of Indian banking sector, including Public Sector Banks (PSBs), which have suffered most in current asset quality cycle given their higher exposure to infrastructure finance. Of the banks under severe stress, with capital buffer running thin, the regulator put them in prompt corrective action (PCA).
The PCA puts certain restrictions on kind of business banks can pursue. The idea is to restrict expansion in riskier areas and thus conserve capital. Meanwhile, Government has helped with requisite capital support as well as creating enabling institutional architecture to expedite resolution of stressed advances. Insolvency and bankruptcy code (IBC) has helped usher an era of responsible credit, with banks and borrowers both having a say in resolution of stress. More importantly, it has created right incentives for settling the differences thus maximising value. Several banks that were put under PCA of late have successfully come out of it, emerging stronger and responsible entities.