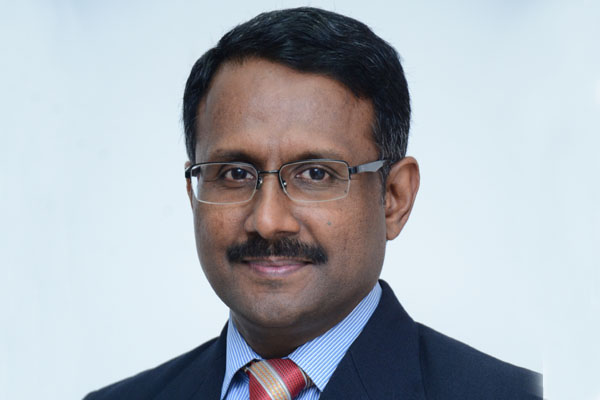 GeM is an open, inclusive portal for vendors, both big and small, providing them equal opportunity to participate in the government procurement system. Lot of data integration has been leveraged in GeM to ensure easy registration of vendors, says S Suresh Kumar, Joint Secretary and Additional CEO, Government e-Market Place (GeM), Ministry of Commerce and Industry, Government of India, in conversation with Souvik Goswami of Elets News Network (ENN).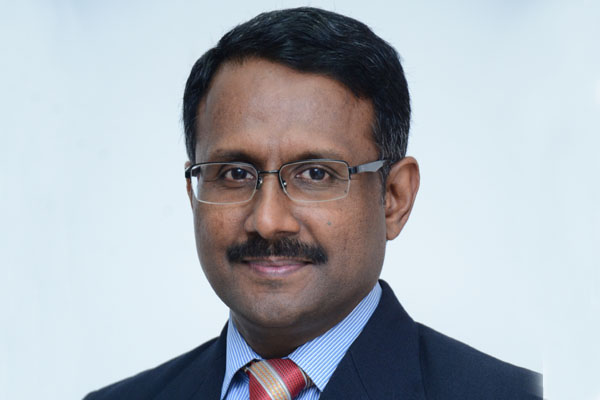 Please share with us the journey of Government e-Market Place (GeM) since its inception.
The Government e-Market Place (GeM) is the national procurement portal, launched with the aim to transform the entire public procurement system by using digital technology. For the past several decades, public procurement was done mostly manually and through the Directorate General of
Supplies and Disposals (DGSD). Some innovations did take place in the last decade like e-Tender, but the advent of e-Commerce in the last five-six years proved to be a game changer. Realising the need to transform the existing procurement system, which had some inherent problems, the Government of India launched the pilot project of Government e-Market Place (GeM) in August 2016. After the success of pilot project it was decided to establish a paperless, cashless and contactless system by using innovative technologies. This led to the development of an end-toend technology-driven public procurement platform that does not require any manual intervention. This ensures transparent, open and inlusive procurement, leading to huge savings to government. Government e-Market Place (GeM) is now the one-stop online procurement portal for all government buyers including central/state ministries, departments, bodies and Public Sector Undertakings (PSUs). In 2017, the Government of India created an organisation called Government e-Market Place (GeM) headed by a CEO. We have the flexibility to hire domain experts from industry as well as officers from various government departments to ensure smooth operations.
How GeM is changing the game of public procurement in the country?
In the last two years, we have introduced various innovations and technological advancements in the public procurement space. It is not just upgrading an existing system with few digitisation initiatives, but a transformative digital innovation based on market place. Some countries like Singapore and Chile have GeM like set ups. But the biggest differentiator for India's GeM system is that it is a market-based procurement system and this has happened because of the e-Commerce boom in the last five-six years. The government also incorporated a new rule to the General Financial Rules (GFR) to ensure that all the Government of India ministries do their procurements mandatorily through GeM portal, while it is not mandatory for PSUs or State Government departments.
One of the biggest successes of this platform has been that out of 35 States and Union Territories, 28 have signed MoUs with GeM realising the potential benefits it can offer.
Also Read: Prime Minister urges women to sell products at the GeM portal
It simplifies the entire procurement process and brings in transparency. All information in GeM is
available on the portal for the use of any buyer based in any part of the country.
How is GeM helping the vendors?

Vendors face mainly two issues – marketing cost to reach out to the potential buyers and the issues related to payments. That is why a large number of quality vendors are reluctant to do business with government agencies. GeM is an open, inclusive portal for vendors, both big and small, providing them equal, fair opportunity to participate in the government procurement system. Lot of data integration has been leveraged in GeM to ensure easy registration of vendors – Aadhaar, GSTN, IT database are integrated with GeM and it takes less than 30 minutes for a vendor to get registered on GeM portal.
Once a vendor is registered, all the buyers can see vendor information on the portal which further
simplifies the procurement process. Vendor assesment and rating gives further confidence to buyers about the credibility of vendors.
GeM also ensures timely payment to vendors as it is mandatory within 20 days of delivery, a buyer has to make the payment to the vendor. Average payment time is 21 days in GeM. This is a big game changer for vendors.
Integration of data, analytics, etc. is necessary for the smooth functioning of GeM portal. Would you shed some light on it?
We have to ensure confidentiality, safety and security of data in the government procurement
mechanism. To ensure this, GeM has taken every possible precaution and complies with all government guidelines.
The Government of India has launched the ambitious 'Startup India' programme to encourage startups and innovators. How can they be benefitted through GeM?
As part of GeM's inclusive mandate, there are specific sectors like startups, women entrepreneurs,
MSMEs, who need handholding, capacity building and facilitation. With this objective in mind, we have recently launched an initiative – Startup Women & Youth Advancement (SWAYATT) – through e-Transactions. Each of these segments has got its own challenges that need to be overcome.
For example, startups face a major problem of establishing their products along with pricing and these are sensitive issues for government agencies. To tackle this, we have started a POC corner for the startups. The Department of Industrial Policy & Promotion (DIPP)-registered startups can offer their products on the GeM portal on trial basis free of cost. After using it for few months, buyer can give his feedback. If at least three government buyers give positive feedback about that particular product, then GeM portal allows that startup to offer its products on commercial basis. Already more than 1,500 startups are registered on GeM portal. Similarly, various initiatives have been undertaken by us to facilitate women entrepreneurs and MSMEs.
What are the major achievements of GeM?
GeM has created a large market ecosystem in a short time. It has more than 34,750 buyer organisations, 2,20,000 sellers offering 9,00,000 products. Till March 2019, transactions worth Rs 23,700 cr done through GeM portal amounting to more than Rs 1.7 million order. This has resulted in a saving of 31 percent for the Government. This is quite a remarkable achievement of GeM. One big challenge is changing the mindset of people to use new technology. We are hopeful that all government departments, including PSUs will completely shift to GeM for all their procurement.