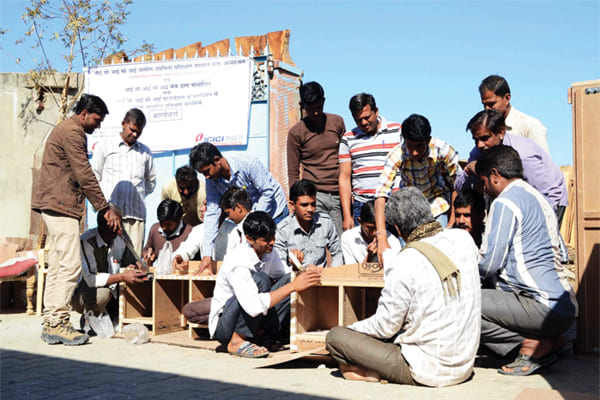 Cairns India, Hindusthan Zinc and a host of cement companies lead the way in CSR funding initiatives in conjunction with the Rajasthan Government, observes Elets News Network (ENN).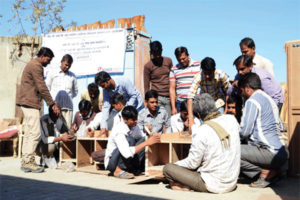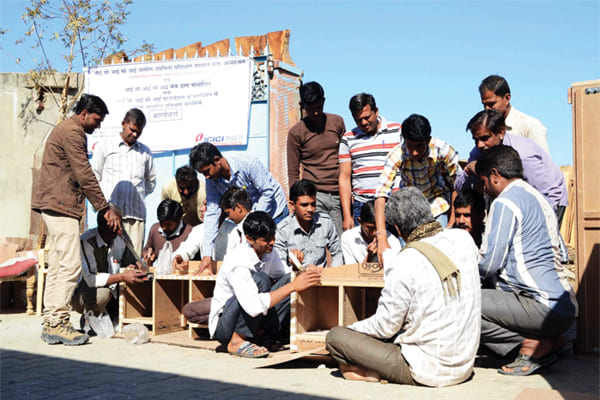 The Rajasthan Government can claim of a unique initiative where they have implemented a perfect synergy between stakeholders and the local citizens of the state. Under the Corporate Social Responsibility (CSR) initiative, the Government of Rajasthan provide a platform for interaction between various stakeholders engaged in CSR activities. It facilitates channelising of CSR funds from companies for the State welfare.
This platform provides a list of eligible projects under various categories in the State companies to review and select. Each of these projects is an identified CSR project, verified and approved by various departments of the State Government. Along with project listing, this platform enlists companies and government bodies that are and have been executing CSR projects in various sectors. This initiative also facilitates interaction between the State Government Departments, Companies and Not-for-Profit Organisations (NPOs) for public welfare.
The State Dynamics of CSR
What are the companies falling under the CSR purview?
Any company, holding or subsidiary company, foreign company defined under clause (42) of Section 2 of the Companies Act during any financial year that fall in the following categories:
Net worth > Rs 500 crores or
Turnover > Rs 1,000 crores or
Net profit > Rs 5 crores
The State of Rajasthan has rolled out the mechanism to involve companies in the CSR ambit since 2015. A district wise list of 106 companies was identified for CSR initiatives and certain state-level decisions taken too. These included 70% CSR funds to be used on State level priorities and balance 30% for utilization by Collectors.
A district wise list of 106 companies was identified for CSR initiatives.
5 priority sectors for CSR activities, specific to each district, were identified in consultation with District Collectors—3 infrastructure related projects and focus on scalability and sustainability to address developmental challenges. Companies having presence in the State were approached for uploading the CSR details on the web-portal, which is used as medium of communication with all stakeholders.
Also Read: Canon India—Harmonising Society Through CSR
Challenges, Bottlenecks & Way Forward
The CSR program, though a welcome and unique initiative by the Rajasthan Government along with the corporate, has its own fair share of challenges. For one, the companies are under no regulatory obligation to share CSR Monitoring and Evaluation of initiatives undertaken by them. More critically, penalty on companies cannot be imposed for not spending obligated amount. The board is free to decide where any unspent amount from out of the minimum required expenditure is to be carried forward to the next year. Last but not the least, the CSR funding is not balanced because the Act does not mandate investment in backward regions.
Tracking CSR Progress
Active Corporates on the Portal
109
Government Departments

Implementing Agencies

18

121

CSR Service Provider
21
Programmes/Projects
196
What the Government Can Do?
CSR funds cannot be monitored or regulated. Government can be a facilitator.
CSR Companies accurate information in minimum amountof time most effectively.
To empanel trusted implementing agencies (Line departments and NGOs) for CSR companies in the State.
Organise sector and activity specific workshops, seminars, conclaves, meets, shows, etc. for dissemination of information amongst all stakeholders.
Provide a platform to CSR companies and other stakeholders to converge and interact to enable responsible corporate
Act as a think-tank to advise Government/CSR companies on various issues impacting corporate functioning including e-governance
Take up research, consultancy, incubation, hand-holding and problem-solving to enable innovative governance solutions for inclusive growth and entrepreneurial excellence with focus on ethical CSR management
Establish partnerships with other universities, educational and capacity building institutions and think-tanks for sharing of knowledge expertise and taking up joint programmes for capacity building for responsible corporate governance, regulation and inclusive growth.