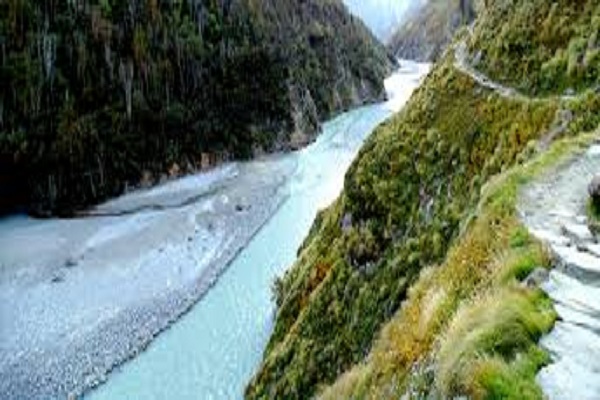 Almora district in Uttarakhand has won the country's top conservation award for its Kosi River Conservation and Rejuvenation project, which was initiated to increase the flow capacity of the river that is considered a lifeline for more than 350 villages and towns located on its banks.
The award was presented by Minister for Water Resources, River Development & Ganga Rejuvenation Nitin Gadkari at the National Water Award 2018 ceremony held in Delhi. Present on the occasion were Kumaon Commissioner Rajiv Rautela, District Magistrate Nitin Singh Bhadauria, former Chief Development Officer Mayur Dixit, NRDAMS Director Professor JS Rawat and District Forest Officer Sanchita Verma.
The Kosi Conservation and Regeneration project was awarded under the category 'Initiatives Taken for River Conservation and Regeneration by Districts in the North Zone'.
As part of the Kosi Conservation and Regeneration project, 1,67,755 saplings were planted within an hour in the catchment areas of Kosi River under the leadership of Uttarakhand Chief Minister Trivendra Singh Rawat. This feat has been entered in the Limca Book of World Records.
Considering the fact that surface water and ground water are integral part of the water cycle, the Ministry of Water Resources, River Development and Ganga Rejuvenation introduced the unified National Water Awards in 2007 with the objectives of encouraging the stakeholders to adopt holistic approach towards water resources management in the country.