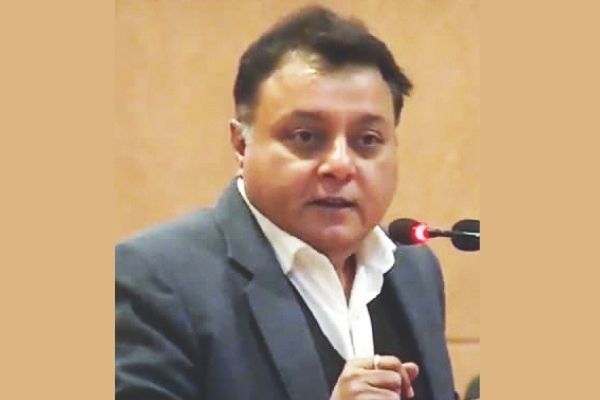 Hundreds and thousands of cyber attacks are happening on computer systems all across, with the aim to compromise data. The Haryana Government is one that is acutely aware of the threats and is taking steps for high-level preparedness to meet the challenges. And the man in the driving seat in Haryana Government knows his job well, says Priya Yadav of Elets News Network (ENN). Excerpts from conversation with Ankur Gupta, Principal Secretary Electronics and Information Technology, Government of Haryana.
Can you explain the steps taken by E&IT Department to address cybersecurity threats?
To address the challenge with information security/application security, a dedicated organisational structure known as the Information Security Management Office (ISMO) along with Chief Information Security Officer (CISO) role was created who is responsible for managing overall information security activities at State level.
ISMO is helping State organisations in implementation of preventive, detective and reactive processes and is also facilitating monitoring, risk-assessment, risk management and other security governance/oversight activities.
Also Read: Towards making digital India cyber secure
As part of ISMO's activities so far, a dedicated team of security specialists have been engaged which carries out Vulnerability Analysis (VA) and to a limited extent Penetration Testing (PT) for designated IT Assets. On yearly basis, approximately 55-60 applications were being audited.
Earlier, ISMO was being contacted by the State Government organisations for their system information security related requirements. Many of the queries of the departments stakeholders can be resolved if they have knowledge and awareness cybersecurity concepts. Hence, there was a need to provide a platform to such stakeholders to enable suitable dissemination of cybersecurity related content and information.
With a view to address the above challenge, the Haryana ISMO portal was conceptualised.
"The Information Security Management Office(ISMO)'s web portal acts as a platform for information dissemination on latest trends on cyber-attacks, preventive measures, awareness materials, policies, guidelines, cyber security and hygiene factors."
The ISMO's web portal acts as a platform for information dissemination on latest trends on cyber-attacks, preventive measures, awareness materials, policies, guidelines, creating awareness among the masses about cybersecurity and hygiene factors. The portal acts as a first-level interface for cybersecurity related knowledge and initial level preventive steps one can take to mitigate cyber-attacks.
What are the future plans to create awareness of cybersecurity among masses?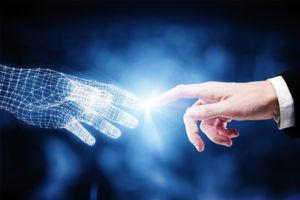 As part of the Haryana ISMO portal a full fledge e-learning module has been developed. The e-learning module provides course on cybersecurity to various stakeholder (students, working professionals, Government officers, IT professional (Government and private sector), etc.) such that they can adopt best practices with respect to cybersecurity, information security and data privacy etc, and apply these in there day to day life. In the near future, user will also be given a digitally signed completion certification from ISMO, Haryana after completion of the e-learning course and an assessment Quiz.
What is the current status of internet connectivity and Wi-fi hotspots in urban and rural areas in Haryana?
Internet Connectivity: Haryana has to connect all 6,188 Gram Panchayats (GPs) under BharatNet by Bharat Broadband Network Limited (BBNL) through Bharat Sanchar Nigam Limited (BSNL. 6,003 Gram Panchayats (GP) along with 120 blocks have been connected by BBNL in phase-I. 65 GPs (under Rewari, Manger Faridabad, Morni and Pinjore blocks) are being connected in Phase 2.
Wifi HotSpots: In Haryana, Wi-Fi Hotspots are to be activated in 1,000 BharatNet enabled GPs in phased manner. CSC e-Governance Services India Limited, a Special Purpose Vehicle (SPV) under Ministry of Electronics and IT, Government of India, has been assigned the task to roll out Wi-Fi. Till date, 426 GPs have been made Wi-Fi enabled and work is in progress in 182 GPs in Ambala, Jind and Yamunanagar districts. CSC SPV in the process of providing Wi-Fi in 254 BharatNet enabled GPs of Karnal District.
What Haryana is doing for the technology capacity building for State Government Departments?
Haryana has notified Contractual IT Cadre policy for State on 31st August, 2017. Policy enabled government hiring of 500+ technical resources for all State government departments/boards/ corporations. The National Institute of Smart Government has been engaged for transparent onboarding process and hiring of right talent from the open market.
Has Haryana set up or planning to set up Technology Parks to promote IT & ITeS sector?
E&IT department has initiated steps for setting up of STPI (Software Technology Parks of India) at Panchkula. The Council of Ministers in its meeting held on 5 September, 2018 has approved the transfer of land to STPI, Noida free of cost /lease basis for 99 years at the rate of Rs 1.00 per year and subsequently, signing of Memorandum of Understanding with STPI for the purpose of setting up of STPI in the plot allocated by Haryana State Industrial and Infrastructure Development Corporation (SIIDC) at Panchkula.
What is the status of setting up BPOs in Haryana under India BPO Promotion Scheme (IBPS) of Government of India?
Hartron is setting up 100 seat Business Process Outsourcing (BPO)/ call centre notified by Ministry of Electronics and Information Technology (MeitY) through its nodal agency STPI. A 75 seat call centre has been operationalised from Hartron Bhawan, Panchkula. Call centre services are being provided to:
Antyodaya SARAL – a unified platform to deliver and track G2C services/ schemes across the State.
Haryana Enterprises Promotion Centre (HEPC) has taken six seats for obtaining user feedback and ticket-based query resolution system.
Apart from this a 25 seat call centre is also being setup in Hartron office, Ambala
What is the scale of efforts Haryana government is making to promote cashless ecosystem?
Haryana is on the second rank in India to undertaking digital payment initiatives and promoting digital economy in State. Haryana is aggressively focusing on digitising payment options by all the departments and enable seamless access to digital payment options to the citizens. Haryana has following achievements- 161 crore digital transactions from (April 2017 till Dec 2018)
Haryana cashless Consolidation Portal (HCCP) is developed by E&IT Department to keep record of cashless transactions happening in State. It is being extended to other State Governments 4.83 lakhs+ merchants on boarded on BHIM platform by CSC 4,000 (Approx.) VLEs Utility billers (HUDA & PHED) to be made live on Bharat Bill pay platform in the State by 30 October, 2018.