Water, Sanitation and Hygiene (WASH) are among the three most significant factors directly linked to the quality of life in the urban areas across the globe and Indian cities are no exception. Given the sheer number of people living in Indian cities, 377 million at the last count—and growing rapidly with every passing moment—it becomes vital for us to double our efforts towards making WASH available to all.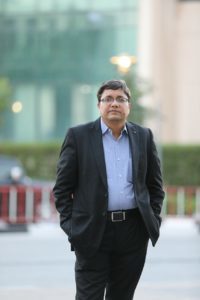 But the situation is far removed from reality, as the latest survey by NSSO indicates that only 56 percent of India's urban population has access to piped water and 12 percent of the urban population still defecates in open. However, the situation is rapidly improving with the Government making important interventions on the policy front. Many initiatives have been undertaken in the past few years and an ecosystem is being developed to promote the culture of innovation in the WASH sector. It is in this context that the National Institute of Urban Affairs (NIUA) in association with Elets Technomedia Private Limited has organised the National WASH Innovation Summit in New Delhi.
The summit provides a unique platform for entrepreneurs, including startups, to showcase their innovative products and solutions to solve the WASH riddle for the country. The summit is expected to act as a catalyst to provide momentum to the innovation ecosystem and contribute to resolve the pressing issues in the WASH sector. This special issue of e-Gov Magazine has been launched to highlight the key features of IHUWASH project, its components, the impact it has generated so far, and its future course of action.
Our cover story, 'WASH innovation Emerging Trends in the Urban Sector', highlights a number of innovations that are slowly but surely changing the WASH sector for good. The special issue also carries an overview of the SCBP project initiated by National Institute of Urban Affairs (NIUA) to improve the urban WASH sector. In an insightful interview included in this issue, Professor Jagan Shah, Director, NIUA has shared his views on various WASH innovations. One of WASH Accelerator Labs is working in Udaipur.
Siddharth Sihag, Commissioner, Udaipur Municipal Corporation has given an overview of the WASH Lab and how it is helping various private players working in the WASH segment. This issue also covers in detail the perspectives of Professor Shamsundar, WASH Chair, Wash Innovation Lab, NIE, Mysuru; Dr DK Chadha, WASH Chair, Wash Innovation Lab, Manav Rachna International Institute of Research and Studies, Faridabad; Aditya Tejas, Senior Programme Manager, Ennovent; and Rahul Sachdeva, SCBP Project, National Institute of Urban Affairs, New Delhi.
The story, 'Sanitation in India–Key gap areas and innovative solutions', talks about the various challenges of the wash sector. I hope this issue will present new perspectives on the WASH sector and prove to be an exciting read for our readers. Looking forward to the invaluable feedback from our readers.
Editor-in-Chief
eGov Magazine, and
Chief Executive Officer
Elets Technomedia Pvt Ltd
Follow and connect with us on Facebook, Twitter, LinkedIn, Elets video