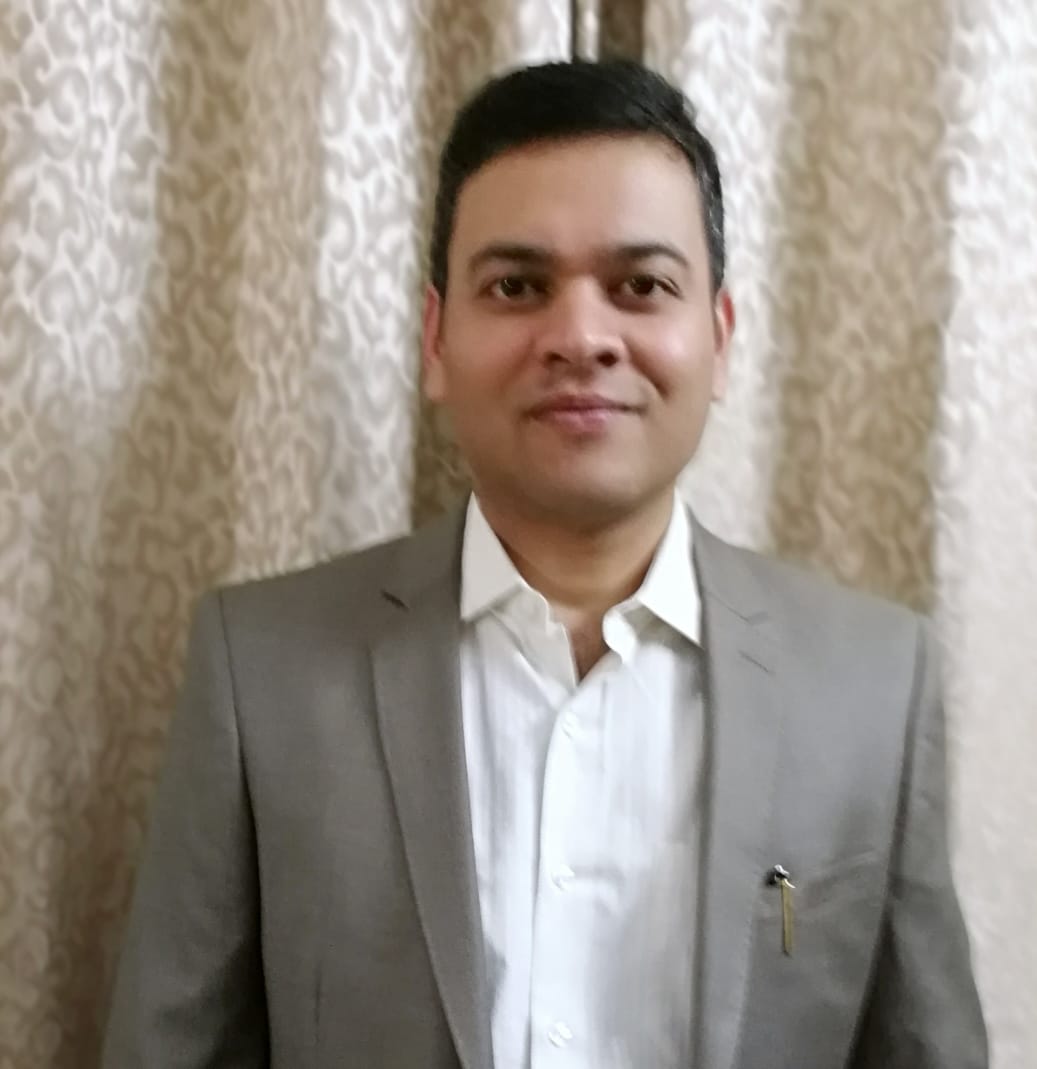 The Indian Smart Cities Fellowship (ISCF) and Internship (ISCI) programmes were launched to act as structured and guided work based learning programme for bright young minds around the theme of Smart Cities, says Rahul Kapoor, Director (Smart Cities) Ministry of Housing and Urban Affairs, Government of India, in conversation with Ritika Srivastava of Elets News Network (ENN).
As 100 cities have already been selected in the Smart Cities Mission, are you satisfied with the progress of the projects in these cities?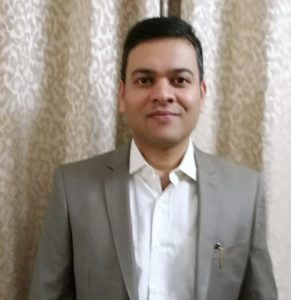 I am delighted that Smart Cities Mission has been able to successfully work towards achieving one of its main goals—its goal of enabling cities to work towards creating better quality of life, smart governance, sustainable solutions and better social outcomes through citizen-centric smart solutions. Urban transformations take decades to unfold, however, with the multi-pronged approach of various Missions of the Ministry of Housing and Urban Affairs, cities are making rapid strides in catalysing positive change in the lives of their citizens. So far 100 smart cities have been selected. 98 out of these have set up Special Purpose Vehicles (SPVs) and 88 have appointed Project Management Consultants (PMCs).
94 cities have constituted City Level Advisory Forums (CLAFs). More than 5,000 projects worth over Rs. 2 lakh crores have been proposed by these cities as part of their Smart City Proposals (SCPs). Currently, 2,220 projects worth over Rs. 85,000 crores have been tendered out, of which 1,612 projects worth over Rs. 50,000 crores have been either completed or are under implementation. Smart Cities Mission has gained significant momentum over the last 12 months. Digitisation is one of the key components of the Mission.
What have been some of the success stories in this field?
The Mission is harnessing the power of technology and digitisation to offer citizens improved quality of life, a clean and sustainable environment. This will also help establish a deep citizen government connect to create inclusive cities, as well as strengthen core infrastructure in the cities. Over the last three years, several initiatives have been successfully implemented in these cities, some of them are Integrated command and control centres (ICCC): As many as 11 integrated command and control centres (ICCC) have been established in cities.
Also Read: France – India's Trusted Partner in Development
An ICCC collects information through sensors, cameras, etc then analyses the information collected from all diverse sources to help arrive at a decision. Digital technologies (including analytics and IoT- Internet of things) are integrated to provide centralised monitoring and decision making in areas which include, on-line e-governance services, solid waste management, water and energy management, public transport systems, city specific problem management, CCTV surveillance, city Wi-Fi, intelligent traffic management and parking management, etc. Even within a short period of operation we have received very encouraging results.
For example Rajkot recorded an increase in on-line use of birth/death certificates. In Bhopal, there was an improvement in traffic challans issuance after the ICCC became operational. Monitoring of cleaning work through CCTV cameras is being done by the staff of Solid Waste Management and as a result, penalties were imposed on account of throwing waste, using plastic bags, throwing and burning waste during night, monitoring of encroachments. Smart class rooms have been established in Udaipur Ujjain, Kota, Ajmer, NDMC, Kakinada, Visakhapatnam, Chennai, Jabalpur, Indore, to help in providing quality education to students studying in various Government schools in the smart cities.
The students exposed to Smart solutions/ digital technologies in schools will also be in a position to utilize the opportunities provided by these cities. Moreover, it is also helping teachers focus on quality teaching and not in managing administrative paper work. Smart Health: Similarly, digital technologies are being used for instituting round-the-clock doctor consultations to match patients and doctors, bringing convenience to patients doorstep. Such initiatives are being taken up in cities like Indore Kakinada,Jabalpur, Bhopal, Pune, Imphal, Ranchi, Agra Ajmer, Vadodara Ujjain, Thiruvanantapuram, Ludhiana, Jalandhar, Dehradun, Sagar, Kota, Erode, Gandhinagar, Muzaffarpur, Hubilee- Dharwad, Karimnagar, Aurangabad, Shivamogga, Ahmedabad, to name a few. Smart transportation is key to Smart Cities.
Which cities are moving ahead in this sector?
Congestion and mobility is one of the most significant challenges facing our cities, and those across the world. With many Indian cities set to become larger than most countries, both in terms of GDP and population, mobility is high on agenda. We, at Smart Cities Mission, encourage cities to create walkable localities — reduce congestion, air pollution and resource depletion, boost local economy, promote interactions and ensure security. The road network is created or refurbished not only for vehicles and public transport, but also for pedestrians and cyclists, and necessary administrative services are offered within walking or cycling distance.
The Mission promotes a variety of transport options — Transit Oriented Development (TOD), public transport and last mile para-transport connectivity. Under the mission, cities have so far committed investment of about Rs 30,000 crore for urban transport projects, the largest single sector commitment, out of which projects worth more than Rs 11,000 crore have been tendered out and worth Rs 4,500 crore have either been completed or are partially complete. Since work is ongoing in most cities it wouldn't be wise to single out any city for the progress it made.
What new schemes are you planning to launch for the cities selected under the Mission?
Two initiatives within the Mission are worth mentioning. i. In the month of July 2018, the Indian Smart Cities Fellowship (ISCF) and Internship (ISCI) programmes were launched to act as structured and guided work based learning programme for bright young minds around the theme of Smart Cities. This programme will provide experience to them in smart cities and urban renewal sectors and will bring in new ideas, passion and energy to solving urban problems. This programme will prepare them for greater leadership roles in future and contribute towards India's sustainable urban development.
ii. The second initiative is the Smart Cities Digital Payment Awards (SCDPA), 2018. Realising the importance of digital payments to the overall economic growth of the country, the Smart Cities Mission has taken a leadership role for promotion of digital payments in the 100 Smart Cities through a challenge process in collaboration with MEITY and other Ministries of the Government of India.
The challenge process is currently ongoing and the results so far have been very encouraging. There is an increased focus on cleanliness.
How do you rate the Swachhta drive going on in the cities?
Indeed, we're looking at cleanliness in a holistic way—as an environmental issue. As a result our efforts in this direction are leading to social, health, economic and ecological benefits to the citizens. Our holistic approach includes solid waste management, waste water and sewage management and storm and rain water conservation. We are using technology to manage all this bringing unprecedented efficiency in terms of quality, time and cost savings. With solid waste, we are not just removing waste from people's homes but using innovative ways to ensure that the collected waste doesn't become a source of pollution somewhere else. Some cities like Jabalpur have successful waste to energy plants while some others have installed industrial scale composting facilities.This not only leads to cleanliness but also generates money.
Waste is treated like a resource in the Mission cities. Similarly many cities are setting up sewage treatment plants and treated water is used for augmenting waterfronts, water sport facilities and for other purposes, again leading to economic benefits to citizens. We are harvesting rainwater in public buildings in most smart cities, saving precious fresh water and recharging ground water. There is a range of projects taken up under the mission involving e-toilets, sensor fitted and underground trash bins, waste sorting facilities, suction machines making cities cleaner.
Some of these projects are taken up as convergence with Swachh Bharat Mission which complements the vision of Smart Cities. It has become a mission within a to make the cities sanitized and clean. Smart cities mission has encouraged/ piloted cities to use IT based tools not only to improve the existing monitoring and evaluation mechanism for cleanliness but also unveil public outreach programmes (e.g Biometric Attendance System, App Based Grievance Redressal Systems, Swachhata App and GPS based tracking of vehicles). A sensitised citizen with enabled access to the system is must for a city to be tagged "Smart."