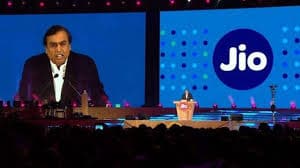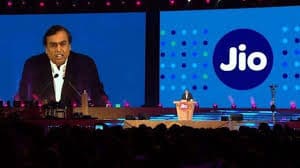 Reliance Jio, the second largest telco of India in terms of revenue has completed two years of its existence.
Launched in 2016, the company has led to the telecom revolution in India and its customer base has increased to 2,015.3 million.
"In a short span of two years, Jio has unleashed the huge data potential in the country, catapulting it to highest mobile data consumption in the world. In addition to strengthening and deepening the digital and content ecosystem with various initiatives, our aim is to connect 500 million feature phone users in India, who don't have access to basic Internet," said Reliance Jio Infocomm Limited in a statement.
The company has been able to penetrate the rural market providing digital entertainment, digital learning, e-Healthcare, e-banking, e-Governance and real time information.
Jio wants to make India one of the top 5 in the world in broadband connectivity, both for mobility as well as fiber based wireline connectivity.
It is also the world's largest all IP network with LTE spectrum across 800MHz, 1800MHz and 2300MHz bands, and the largest fiber footprint.
Jio is planning to increase its coverage to 99 per cent of the country's population.
It is also providing free voice calls in India. Mobile data consumption in India has already reached  370 crore GB per month.
"Jio customers alone are consuming nearly 240 crore GB of that data. India moves from 155th in broadband penetration to 1st in the world in terms of mobile data consumption. Within months of its launch, Jio became World's 1st and only Exabyte Telecom network with data transmitted over Jio's network surpassing 100 crore GB per month," the statement read.
According to the data released, Jio is adding seven customers per second to its data base. It was able to reach the 100 million mark in just 170 days.
In these two years, the company has also taken over Saavn. A deal with  Eros and ALT Balaji was also closed  and digital rights for Winter Olympics, Nidahas Trophy have also been acquired.
The company has bought a majority stake in Embibe, the unique data driven education services platform catering to Engineering, Medical, Banking and Class 8-10 (Foundation) exams
.
The company has recorded more than 200 million downloadsof its apps and  100 million downloads for Jio TV.