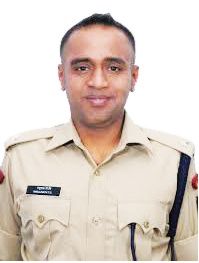 GPS-based technologies help in keeping tab on live locations, mapping, crowd sensing, crowd mobility tracking, , tracing of suspicious people through satellites, CCTV grids etc, says Manjunath TC, Superintendent of Police-Crime & Traffic, Haridwar, in conversation with Souvik Goswami of Elets News Network (ENN).
Being the SP of Traffic & Crime, Haridwar what according to you are the major areas of concern in the wake of Maha Kumbh 2021?
Maha Kumbh 2021 will be the largest congregation of people at a given time at any place on earth. It comes with its own challenges when we talk about security. We will be having multi-modal transport systems. Managing these mass transport systems, facilitating speedy movement of the people, their lodging arrangements, ensuring smooth traffic flow, at the same time, intelligence gathering, surveillance, tackling terrorism, maintaining internal security.
Add to it the routine challenges of finding the missing people, etc are some of the major tasks for us. Today global terror modus operandi has changed with the lone-wolf attacks and targeted bold attacks. We need to be prepared to tackle these threats. Haridwar during kumbh is prone to disasters like floods, fires, etc. our disaster tracking, management and response systems is another prime focus area.
Do you think technology is the answer to these challenges?
Technology is the major enabler combined with the human intervention. Technology is the main answer. We have modern technologies like Geographic Information System (GIS), Global Positioning System (GPS). These technologies help us in keeping tab on live locations, crowd mapping, crowd sensing, active crowd mobility tracking, detection via satellites, tracing of suspicious people through satellites, CCTV grids etc .Today We have the most advanced systems of geofencing and CCTV grids.
Linking of these geo tagged CCTVs followed by the software application will provide smart solutions. Grid based tracking of both missing and suspected individuals. satellite based traffic management systems, grid based emergency response systems, etc. This allows us to build a seamless integration system (COMMAND CENTRE) which helps us in tracking everything simultaneously in real time.  Crores of people will take a dip in the holy Ganges during the Maha Kumbh.
What about the cyber security of this mega event?
That is the most important battle being fought in the virtual world. We need to secure our own data and systems first. We need to combat cyber terrorism. It may take many forms like rumor mongering, data fiddling, damaging our internal systems, hacking etc. we must build a robust cyber security apparatus.
What is your vision for the Maha Kumbh?
The vision is intelligent and smart policing and internal security maintenance. Boosting them with the most advanced technologies like big data analytics, software systems, GPS, GIS, satellite data, CCTVs, Drones etc. Seamless integration of all these to get a real time scenario of the situation. Developing alert generation systems, linking them with the existing response systems is our goal. With the use of such advanced surveillance systems backed with Emergency Response Systems, SWAT, anti-terrorism forces, QRTS, we will be able to create a robust mesh for the security of the citizens visiting the Maha Kumbh.
Follow and connect with us on Facebook, Twitter, LinkedIn, Elets video