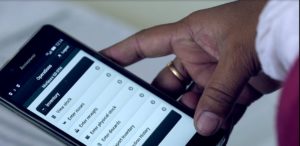 Noteworthy ICT-innovations that, in their respective domains, have scripted great success stories, and continue to do so in Rajasthan are plenty. Certainly, with an exemplary Government –to-Citizen approach, these e-initiatives have reaped great rewards for the State of Rajasthan, adding to State's positioning on the national horizon as the leading IT hotspot of the country, writes Elets News Network (ENN).
RajKaj
Primary objective:
Enhanced office productivity and streamlined internal process
Integrated office automation platform
Smart system with Decision Support System and workflow, not merely post-facto data entry and reporting system
One-stop-place for all employees, for their functions and roles
Office on-the-move, focus on simplicity and usability across devices Major Functions
Personnel Information
File and Desk Management
Knowledge Management
Messaging and Collaboration
Project Management
Smart Office Assistant
Single Window (Ease of Doing Business) 
Primary objective: Integrated platform for applications pertaining to all the departments concerned with commercial/industrial enterprises
Unique identity for any organisation (Government Department/PSU/ Commercial Unit/Industrial Unit/ Not-for-profit Unit)
Applications pertaining to Labour, RREC, RSPCB, Factories and Boilers and eMitra already integrated
Applications pertaining to mining, forest, RIICO under integration
Other departments can get their applications plugged in facility for tracking progress available to all the Raj App Center and Raj Game Center
Primary objective: Various mobile applications and games of the state government
Citizens can download these from Android's Google Play Store or iPhone's Apple Store
Over 30 applications to make government services available at your fingertips Available Apps
Bhamashah App
Vasundhara Raje App
Rajasthan Sampark App
eMitra App
RajMandi App
RajNet App
Raj eVault App
Raj Mahila Surakhsa App and other apps
E- backed Education Portals Primary objective:
eLearning solution for schools and higher education with web based content repository for students
Option for both online viewing and downloading, storing and viewing offline
Facility for teachers to create, review and publish content on solution with good quality content including option for development, aggregation and management of content
Group collaboration features for students and teachers. Centralised University/College Automation System shall have functionalities like stakeholders
Counselling, merit generation and seat allocation, examination management from creation of papers to declaration of results, student management including semester, attendance, courses, academic, marks, etc.
The portal is accessible on different client devices like PC, laptop, smartphones, tabs, etc.
Can be used by departments for providing their content as study/ reference material
Can also be used for departmental training requirements Integrated Government Portals
Standardisation of websites/portals/ web applications ensuring availability, accessibility and responsiveness
Enterprise web content management and centralised deployment
All portals compliant on all devices, mobile applications for all portals eSanchar and iFact Direct communication with residents through S.M.S./Voice Message/Structure queries
eSanchar can be linked with any departmental application for sending event based notifications to applicants/beneficiaries as well as officials
Fact can be used by any department through Rajasthan Sampark as well as departmental application for a Reality Check.
Follow and connect with us on Facebook, Twitter, LinkedIn, Elets video