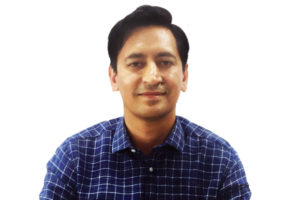 Be it security, waste or water management, energy, infrastructure, transport and mobility — any company having new-age technology and innovative solutions in these domains are most welcome in Haridwar, says Deepak Rawat, District Magistrate, Haridwar, in an exclusive interview with Souvik Goswami of Elets News Network (ENN).
How is Haridwar gearing up for Maha Kumbh 2021?
Maha Kumbh 2021 is going to be the biggest congregation of humans in the world. It is big and 2021 Maha Kumbh is going to be really special. Off late, Haridwar is attracting lot many pilgrims compare to previous years. Our first task is to shift slightly the focus of Kumbh from the main city to those parts which are outlined. For that, we are looking at alternative spaces. Kangri village is an option for us to shift the focus of visitors.
Har Ki Pauri, the famous Ghat on the banks of the Ganges in Haridwar, has the capacity to host 40,000 people at the maximum. With the huge influx of people and increasing population coming here, it may not be able to cater to that much big scale of crowd. It won't be a pleasant experience for a place which will be highly crowded. It won't look good. We are planning that direction to shift the focus for a better crowd management.
What are the main challenges for Haridwar?
The first challenge is to shift focus from main Har Ki Pauri area. Second is the parking problem. We want better parking facilities. There will be pilgrims, there will be people across India and world will be coming to feel and experience Haridwar and Kumbh. And, to cater to that, we are planning to build a new Inter- State Bus Terminus (ISBT). We have not decided the location for that yet. But it has to come up. We need four-five big major parking facilities in the city.
Cleanliness of the city is also an issue. We need to plan about the waste as well. It may be human waste, food waste, travel related waste. We need to have a better solid waste management plan in place. A compose treatment plant has come and it needs to be operational soon. We are also looking for modernised city control room facility because the existing one is little outdated.
Will technology and innovation play an important role in Haridwar's transformation?
A better use of technology and innovation is a major focus area for us. Let's accept the fact that it is not advisable to manage the footfall of crores to be seen during Kumbh with just police force and human resources. The available new-age technology for public critical system, crowd management, ensuring safety and security has to be leveraged (considering Haridwar is always high on radar for security reasons). I am all for incorporation of technological best practices from everywhere.
Be it Ujjain, Nashik or Allahabad, we are ready and open to adopt best practices to prepare Haridwar for Maha Kumbh 2021. We are open to ideas which are going to be useful for us to manage Maha Kumbh and provide better experience to the pilgrims arriving in Haridwar.
What is your message to the industry to fascinate them to Haridwar for possible collaborations?
Be it security, waste or water management, transport and mobility, energy, infrastructure — any company having new -age technology and innovative solutions in these are most welcome in Haridwar. Come and collaborate with for Maha Kumbh 2021. We are here to welcome them with open arms. We would be there to adopt and include which is good and worth sharing. I want companies to come and experience Kumbh.
How do you want to see Haridwar in 2021 during Maha Kumbh?
My vision for Haridwar is an accident-free, eco-friendly and clean Maha Kumbh 2021. I am envisioning a clean Kumbh. We are dealing with huge numbers. And these numbers are not of merely people, they come with lot of baggage. Traffic management, crowd control, waste management — all these have to be ensured in a seamless manner. These have to be well-managed through technology and innovation. We also have to take steps to avoid stampedes as much as we can.
Follow and connect with us on Facebook, Twitter, LinkedIn, Elets video