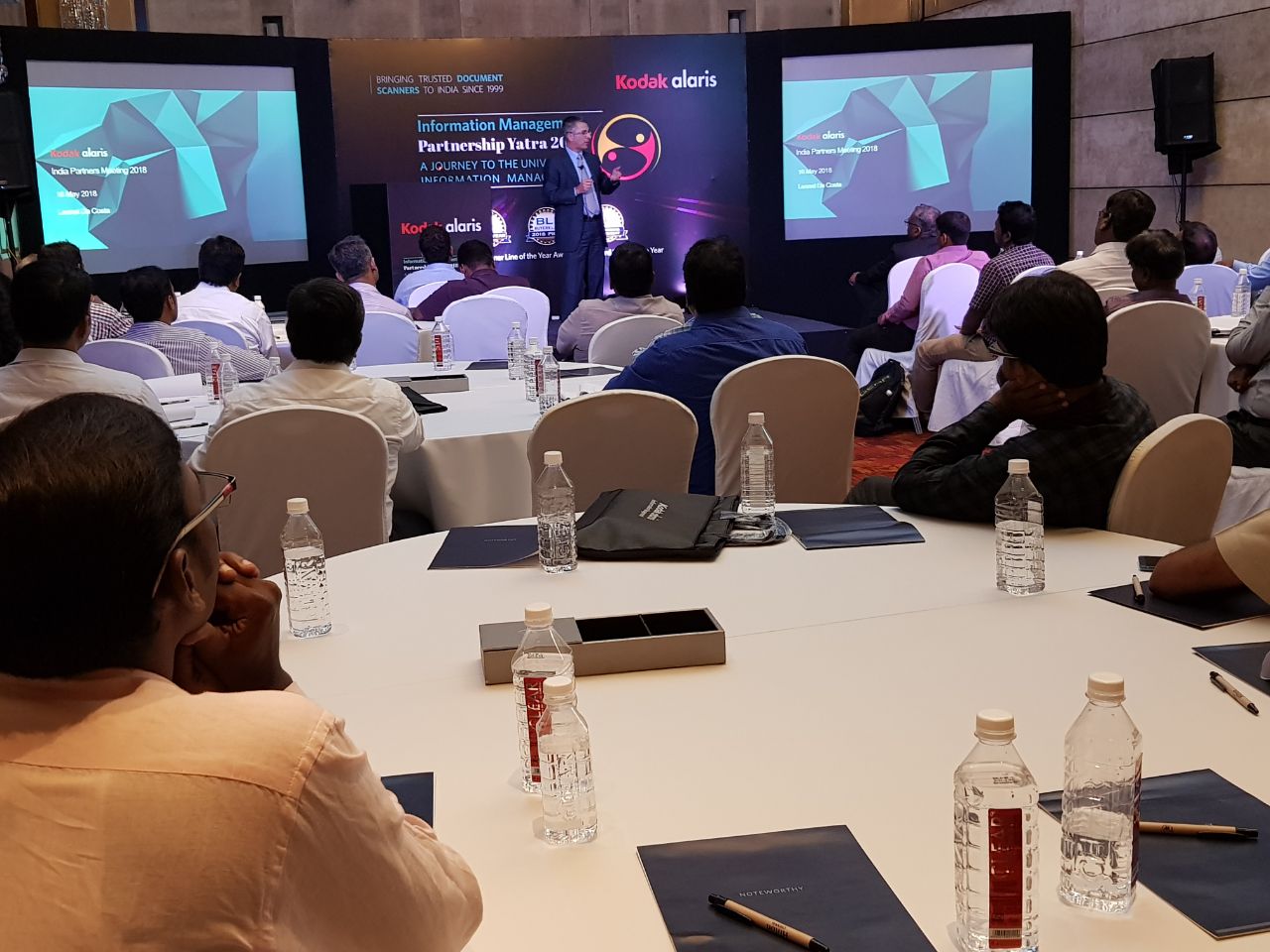 Close to 150 delegates from over 80 partner companies attended the 2018 edition of Kodak Alaris' Information Management Partnership Yatra. This year's event was held  in the three cities – Chennai, Mumbai and Delhi. Launched in 2015, the Information Management Partnership Yatra initiative signals Kodak Alaris' commitment to deepening relationships with partners and resellers across India.
Partner engagement, customer centricity and channel expansion are at the heart of Kodak Alaris' go-to-market strategy in India. Its partners play a vital role in the Alaris IN2 Ecosystem, helping organisations to make the switch to digital processes in the most effective way, and since its launch 14 months ago, the company has welcomed a number of new Integrated Software Vendors (ISVs) into its partner network.
The channel is an important element of Kodak Alaris' business, and with digital transformation forecasted to add $154 billion to India's GDP by 2021, further expansion of its channel and customer base is a strategic objective for the global solution provider.
Agenda items included an insight into the emerging relevance of information management in the Indian market as well as an overview of Kodak Alaris' award-winning scanners, software and services, all of which are designed to take the complexity out of information capture in order to simplify and improve the way people work.
During the business sessions to the partners, the management messaging focused on digital transformation and the emerging relevance of information management in the Indian market.
The company's channel development plans were also shared with the partners. The aim was to communicate on how the company is supporting its partners to grow their business with new offerings and launches, focused lead generation campaigns alongside dedicated selling and partnership programs, all of which are designed to help them to reach new customers.