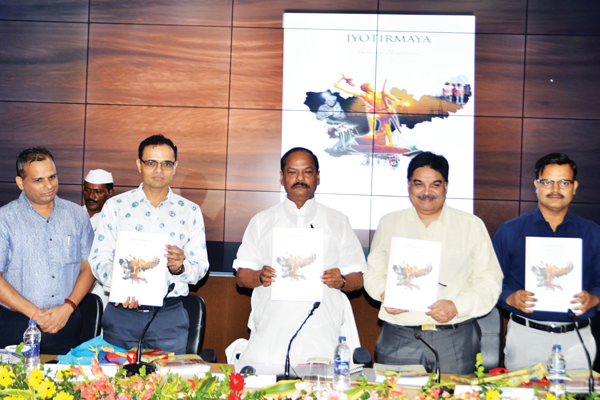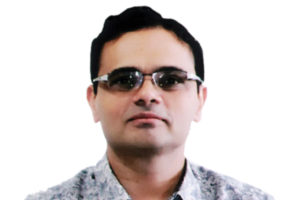 For timely collection of billed amount from the consumers, initiatives such as online payment gateway, consumer payments centres, payment kiosks and mobile app based payment options have been introduced, says Dr Nitin Madan Kulkarni, Secretary, Department of Energy, Government of Jharkhand, in conversation with Elets News Network (ENN).
Jharkhand has been suffering losses worth hundreds of crores annually in electricity, what steps are being undertaken to bring a visible improvement?
Jharkhand has taken numerous steps towards improvement in financial health of the power utilities and one of the important steps among them is the adoption of Ujwal Discom Assurance Yojana (UDAY) for financial turnaround of Jharkhand Bijli Vitran Nigam Limited (JBVNL). Achievement of Average Cost of Supply-Average Revenue Realised (ACS-ARR) gap of JBVNL under UDAY scheme has come down to Rs 0.71 per unit as against the target of Rs 1.4 per unit. Moreover, under UDAY scheme bonds worth Rs 6,136 crore were issued to raise funds for JBVNL. Further, under the scheme, JBVNL has implemented compulsory feeder and Distribution Transformer (DT) metering throughout the State which will ensure energy accounting. Massive raids are being conducted regularly and FIRs are being lodged against electricity theft leading to realisation of Rs 11 crores by JBVNL in Financial Year 2016-17. AT&C losses of JBVNL have reduced from 46 per cent in FY 2014-15 to 31.8 per cent in FY 2016-17 which has improved the financial position of JBVNL.
Further, Jharkhand State Electricity Regulatory Commission (JSERC) has released cost reflective tariff order for JBVNL, thus enabling JBVNL to recover category wise cost of power. For timely collection of billed amount from consumers, initiatives such as online payment gateway, consumer payments centres, payment kiosks and mobile app based payment options have been introduced. Fast track system for preparation and audit of annual accounts of power utilities has been implemented for timely filing of tariff petition with JSERC, thus enabling utilities to timely recover the expenses.
What initiatives have been undertaken by your department to ensure that the electricity reaches farmers in the untouched parts of the State as well?
The Energy Department of the Government of Jharkhand has adopted central schemes for completing electrification works of villages and households such as Power for all, Deen Dayal Upadhyaya Gram Jyoti Yojana (DDUGJY) and Sahaj Bijli Har Ghar Yojana (Saubhagya) scheme. Moreover, the Government has earmarked Rs 50 crore each for Atal Grameen Jyoti Yojana (to replace lower capacity single phase DTRs of 10 and 16 KVA capacity shall be replaced with higher capacity of multiple 25 kVA DTR) and Tilka Majhi Krishi Pump Yojana (to provide free electric connection to rural agricultural pumps) for villages. JREDA is the nodal agency for implementation of rural electrification project for Decentralised Distributed Generation (DDG) for remote village electrification.
Renewable energy is emerging as a powerful tool for any State's economy, what special schemes have been launched by the Jharkhand's Energy Department for renewable energy generation?
Jharkhand Renewable Energy Development Agency (JREDA) is the nodal agency under the administrative control of the Department of Energy, for promoting use of renewable energy sources in the State. JREDA has taken many initiatives to promote renewable energy in the State, some of its flagship initiatives are:
 Notified State Solar Power Policy, 2015 and in lieu of finalisation of Solar Rooftop Policy.
Jharkhand Rooftop Solar Programme.
Programme for solar rooftop for private school sand institutions,
Solar water pumping programme for irrigation and drinking purpose.
Implementation of Decentralised Distributed Generating (DDG) for Remote Village Electrification (RVE)
Initiative taken for implementation of small and mini hydro power projects
Under the Tilka Manjhi Krishi Pump Yojana, the Government of Jharkhand is providing free electric connection to rural agricultural pumps. JREDA is also implementing a State wide solar photovoltaic programme. The programme is aimed at developing cost effective PV technology and its applications for large-scale diffusion in rural and remote areas. Apart from this, the Jharkhand Government is planning subsidised solar lanterns as the requirement of lanterns is heavy in Jharkhand.
With people and administrative machinery across India getting influenced by digital initiatives, what steps have you taken in this regard for public welfare?
Jharkhand power utilities have undertaken a number of digital initiatives, which are positively affecting consumer experience and improving operational performance of utilities. JBVNL has initiated online facility Suvidha for consumers to login and view their payment history, outstanding bills and make payment online, thereby bringing much needed convenience in the payment process. Suvidha also provides facility to prospective customers for filing new connections application online.
Through this, customers can also avail other facilities such as load modification, ownership transfer of connections, claim settlements, security interest claims, load extension etc. JBVNL has also launched mobile app eZy-bZly for tech savvy consumers to track their electricity consumption, view bill details and make payment via app. JBVNL has also introduced Sashakt, an integrated centralised complaint filing and monitoring mechanism, which provides a single window platform for more than 10 avenues of consumer complaint registration and redressal. The salient features of it include utilising social media platforms such as Facebook and Twitter as another mode of consumer complaint redressal.
Further, the conventional method of registering complaints i.e. through hardcopies and toll free numbers are also integrated with Sashakt thereby providing multi-channel integration for dealing with customer complaints. JBVNL has introduced Saksham, a platform for training and capacity building of its human resource, which will act as an effective instrument in transforming JBVNL into a learning organisation so as to be competitive in ever changing power sector scenario. Moreover, interventions like recording of consumer details using digital mechanism, helps swiftly release on the spot new connections.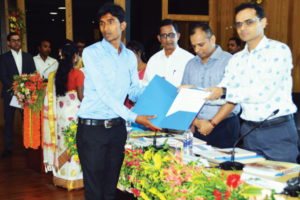 What are your plans in terms of being mentioned as a tribal State to being known as a progressive State worth investment?
Jharkhand is the richest State in India in terms of coal and mineral reserves, which create an immense potential for power generation. The Government of Jharkhand would pursue private sector participation for improving efficiency and promoting investment for system improvement in distribution business. For encouraging Public Private Partnership (PPP) and promoting investment in power transmission, models such as IPTC (Independent Power Transmission Company), VGF (Viability Gap Funding) etc, will be identified and implemented as per PPP guidelines of Government of India. The State will promote investment in power generation in Jharkhand and also encourage existing IPPs who have entered into Memorandum of Understanding (MoU) for setting up power generating plant in the State.
Future investment opportunities in the Jharkhand Power Sector are listed below:
Generation 
4,000 MW NTPC and GoJ (JBVNL) Joint Venture projects at Patratu
Two proposed 4,000 MW UMPPs in Tilaiya and Deogarh
Future coal blocks/ coal linkage opportunities Transmission
Transmission systems worth Rs 3,000 crore proposed to be developed under PPP route.
63 Grid Sub-station with total transmission capacity 15,840 MVA & 11,137 km of transmission line are proposed.
Distribution
246 new PSS to be commissioned capacity from 3,818 MVA to 7,412 MVA
Installation of 1.36 lakh distribution transformers and adding 51,788 km distribution lines by FY 2019.