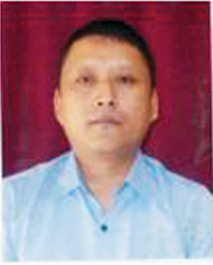 To ignite venture creation and growth, governments need to create an ecosystem that sustain entrepreneurs. That is why the new holy grail for governments in both emerging and developed countries is to create an environment that nurtures and sustains entrepreneurship. The case is also true for Mizoram. With 64 per cent of the population in the working age group coupled with various untapped opportunities backed up by political will, the State Government decided to create an ecosystem that had never existed in the State so far.
"Mizoram State Entrepreneurship Development & Monitoring Committee" or MEDMOC was constituted (dated 25.10.2016) and Entrepreneurship Development Scheme (EDS) launched on 18th January 2017. MEDMOC coordinates implementation of EDS through concerned departments, educational institutions and their agencies. Planning and Programme Implementation Department is nodal department for the scheme, and provide secretarial assistance to the Committee. The foremost aim of MEDMOC (EDS) is to promote vibrant entrepreneurial scenario which is crucial for the built-up / growth of the economy.
Considering this, EDS will focus on imparting the importance of entrepreneurship among schools and colleges students in particular, and to the common people in general. Moreover, it plans to promote microenterprise projects / schemes with promising prospects. Entrepreneurship Awareness Programme in school, colleges and several other institutions was conducted during 2017 covering all the district headquarters.
Entrepreneurship Manual in Mizoram (Mizoram Kailawn) was published and distributed free of cost. Three expert members and 20 master trainers were appointed for creating awareness in schools and colleges and for grooming potential entrepreneurs. Trainer's Training (Faculty Development Programme) is expected to inculcate the importance of entrepreneurship development. Master trainers undergone capacity building programme at IIM Kolkata and NIMSME, Hyderabad. Exposure trips for Innovation club of Schools and selected entrepreneurs were conducted at Delhi Innovation fair and Kolkata Industrial Estates respectively.
Micro Start up Capital Competition (Mizoram Rahbi) was conducted for providing seed capital to encourage the transformation of business idea into innovative ventures and generate direct employment through start ups whereby 35 promising entrepreneurs were awarded start up fund through competition. Mizoram Business Plan (Mizoram Kailawn) was also conducted in partnership with IIM Kolkata Innovation Park with the intention to create a platform to identify, recognise and reward recent and prospective entrepreneurs from Mizoram.
The B-Plan contest also provides hands-on experience to promising entrepreneurs to fine tune their business plans and help them be better prepared for success. Under the aegis of MEDMOC, handholding support to entrepreneurs was provided by offering guidance and by organising consultation meetings at a very low cost. For this, "Entrepreneurs' Knowledge Centre" at ZIDCO was set up. The 'Mizoram Outstanding Entrepreneurs Award' in sectors like Manufacturing, Services and Franchise sector is proposed to be organised every year, separately for male and will be made with the University.
The selected potential first generation entrepreneurs could probably be linked to this Centre. Commerce and Industries Department, Government of Mizoram in collaboration with International Labour Organisation (ILO) have been working on the "Start and Improve Your Business (SIYB)" scheme so that interested parties can successfully start and manage microenterprises microenterprises. EDS will also tie-up with UNDP's various undertakings for the establishment of micro-enterprise in the State wherever possible. Cooperation with the UNDP marketing task force is also envisaged.
The World Bank Group has ranked Mizoram as 28th out of the 32 Indian States in terms of Ease of Doing Business. To address this issue, special fund allocation and initiatives is undertaken under NEDP to create an environment conducive for entrepreneur aspirants. Besides this, dedicated fund for Innovation Facility Centre under Science and Technology Department and establishment of Mizoram Skills and Entrepreneurship Development Institute is reflected in the current year (2018-19) budget. In fine, MEDMOC is gearing up for creation of sound entrepreneurial ecosystem in the State with the strong conviction that entrepreneurship is one of the main components of the growth drivers.
(Views expressed in this article are of Dr Lalrinchhana, Deputy Adviser-cum- Deputy Secretary, Planning & Programme Implementation Department, Government of Mizoram)
Follow and connect with us on Facebook, Twitter, LinkedIn, Elets video