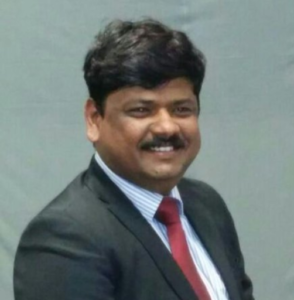 Theory of Analytics

Valley If you have data and you know your problem: AV is there to solve the problem If you have data and you don't know your problem: AV is there to solve the problem. If you have the problem and you don't know which data to act upon: AV is there to solve your problem AV sits on the plethora of challenges which organisation have, we unthread each and every problem by having deep dive insight with the data and giving a visualisation which any organisation can take a quick decision.
AV uses Data Science and Big Data platform to solve the problems through exploratory data analysis, predictive modeling, forecasting, Artificial Intelligence, Internet of Things and keep abreast with new technology to ease the understanding of the customer. E- governance, Good governance and Smart governance are the major know how of Analytics Valley to support on consulting, delivery and managing the solution through IT.
Analytics Valley provides Smart City Solution. We add analytics values to various Smart City domain and aspect like Smart traffic, smart waste management, Smart parking, Smart surveillance and many more areas. Our offering contains smart solution which effectively utilized by both Governance and city locals. Centralised Smart City operation with real time analytics to each and every category is our primary mission. Therefore, we are emerging as a brand recon with.
About Analytics Valley
Analytics Valley is your answer to big data challenges whether it is in providing real-time data access, data integration from multiple sources and in varied formats or deriving value through business intelligence and data analytics. Whether you operate in the domains of Health Care, Telecom, Retail, Manufacturing and Public Services, we leverage our cutting-edge technologies and industry expertise to help your organization unlock the business intelligence and value from big data. Consulting: We are an emerging consulting services firm providing end-to-end customized solutions in data science and big data analytics to clients across industry verticals. We strive to cater to all your big data needs & help transform your business through value-driven market insights.
Solution: Equipped with the most sophisticated tools & technologies, we provide our expertise in data security, optimizations tools and advanced analytics systems. Our in-depth domain knowledge helps you overcome the most complex business challenges in a smarter and efficient way.
Services:Analytics Valley do cost effective managed services for the developed project.Product Portfolio Survey Tool at local languages to have effective feedback and doing analytics to understand the sentiments of the citizen for government and customer for business. Loads of success stories has been build which has supported organization in multiple ways to visualize the feedback.
Ticketing Management System: Which help us raise the request, for any industry and its resolution time.
Deep dive analysis is done to identify the correct solution for the problem to increase the efficiency of the resources, tools and process.
For telecommunication: With upgrade of technology, infrastructure of telecom is equally getting upgraded and most of the things are moving to optical fiber and most of the services will be provided through optical fiber. Analytics Valley has efficient solution to help the quick resolution for the identification of the effort point so that services are running
Follow and connect with us on Facebook, Twitter, LinkedIn, Elets video