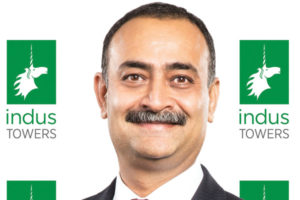 Digital India initiatives and schemes by the government like Aadhaar, digital lockers and computerisation of land records, are gaining momentum in the country and playing a major role in the Smart Cities Mission. Digital India has triggered other subsequent initiatives that are further strengthening the cause.
When Government of India rolled out Smart Cities Mission, it had 3 key ingredients –
• Highly connected piece of stretch – All the Central and State Government services to be provided to the citizens through digital medium.
• Simple and inclusive – Inclusive growth aimed at the overall growth of the country. Digital inclusion means getting more people on digital platforms with the help of internet access.
• Business model of Smart city must be sustainable – Provide a robust infrastructure with strong digital connectivity.
While the telecom operators are providing 3G, 4G and soon 5G, the government's push is to provide Wi- Fi as well to make it an additional service via the infrastructure. The main opportunity is to provide connected sites and consider future applications, for example, all the sites could be linked and connected to a common control centre which could then be connected to any operator.
For a Smart City, robust digital infrastructure is necessary. So far there have been different approaches to smart city rollouts, with many cities looking at Engineering, Procurement and Construction (EPC) model contracts. However, there are instances which use the Public-Private Partnership (PPP) model. Such projects and models can only materialize if multiple partners collaborate.
Under the PPP model the towerco can install the infrastructure, and the street furniture, they can also provide Wi-Fi, smart lighting, and in some cases, city surveillance too. Indus Towers in its endeavour to help build a Smart City, is enabling free Wi-Fi (chargeable in future) along with the traditional cellular services. It has also set-up multi- purpose smart LED poles with sensors to control the luminosity.
The company, for 2018, plans to assist the Union Government in its ambitious Smart Cities Mission. With the philosophy of 'Putting India First', it is collaborating with state governments across the country to deploy smart solutions for building Nextgen digital highways.
Follow and connect with us on Facebook, Twitter, LinkedIn, Elets video