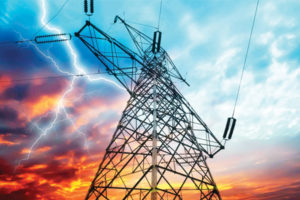 Power is one of the most critical components of infrastructure that is crucial for the economic growth and welfare of nations. The existence and development of adequate infrastructure is essential for sustained growth of the Indian economy, writes T Radhakrishna of Elets News Network (ENN).

India's power sector is one of the most diversified in the world. Sources of power generation range from conventional sources such as coal, lignite, natural gas, oil, hydro and nuclear power to viable nonconventional sources such as wind, solar, and agricultural and domestic waste. Electricity demand in India has increased rapidly and is expected to rise further in the years to come. In order to meet the increasing demand for electricity in the country, massive addition to the installed generating capacity is required.
India ranks third among 40 countries in Ernst and Young's (EY) Renewable Energy Country Attractiveness Index, on back of strong focus by the Government on promoting renewable energy and implementation of projects in a time bound manner. India has moved up 73 spots to rank 26th in the World Bank's list of electricity accessibility in 2017, according to Piyush Goyal, Minister of State (Independent Charge) for Power, Coal, Renewable Energy and Mines, Government of India. In September 2017, the Government of India launched the Saubhagya scheme to provide electricity connections to over 40 million families in rural and urban areas by December 2018 at a cost of $2.5 billion. Market Size The sector is undergoing a significant change that has redefined the industry outlook. Sustained economic growth continues to drive electricity demand in India. The Government of India's focus on attaining 'Power for all' has accelerated capacity addition in the country. At the same time, the competitive intensity is increasing at both the market and supply sides (fuel, logistics, finances, and manpower).
Total installed capacity of power stations in India stood at 330,260.53 Megawatt (MW) as on May, 2017. The Ministry of Power has set a target of 1,229.4 billion units (BU) of electricity to be generated in the financial year 2017-18, which is 50 BU's higher than the target for 2016-17. The annual growth rate in renewable energy generation has been estimated to be 27 per cent and 18 per cent for conventional energy. The Government has added 10.2 Giga Watts (GW) of conventional energy generation capacity.
The total solar power capacity addition from new installations in India in the first half of 2017 reached 4,765 MW and has exceeded the total capacity addition done in 2016. Two under construction hydro projects of NHPC in Himachal Pradesh and Jammu & Kashmir (J&K), expected to be commissioned in 2018, will produce 4,458.69 million units of additional power, according to the Ministry of Power, Government of India.
A total of 13,872 villages out of 18,452 un-electrified villages in India have been electrified up to June 30, 2017 as part of the target to electrify all villages by May 1, 2018. A total of 26.3 million households which are below poverty line (BPL) have been electrified under the Rural Electrification component of Deen Dayal Upadhyaya Gram Jyoti Yojana (DDUGJY), according to the Ministry of Power, Government of India.
Investment Scenario Around 293 global and domestic companies have committed to generate 266 GW of solar, wind, mini-hydel and biomass-based power in India over the next 5–10 years. The initiative would entail an investment of about $310–350 billion. Between April, 2000 and March 2017, the industry attracted $11.59 billion in Foreign Direct Investment (FDI).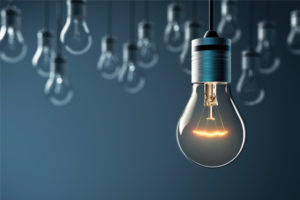 Major Developments International Finance Corporation (IFC), the investment arm of the World Bank Group, is planning to invest about $6 billion through 2022 in several sustainable and renewable energy programmes in India.
 GE Energy Financial Services (GEEFS) plans to invest $90 million to develop a solar power project of 500 megawatt (MW) in partnership with Rattan India Group.
Greenko Energy Holdings has raised $155 million from its existing investors, Abu Dhabi Investment Authority (ADIA) and Singapore's sovereign wealth fund GIC, which will be utilised for expanding its clean energy portfolio to 3 gigawatts (GW) from 2 GW at present.
Private equity (PE) investment firm, Actis LLP, is planning to invest about $500 million in Solenergi Power Pvt Ltd, its second renewable energy platform in India.
Mahindra and Mahindra Ltd is planning to invest in high-end electric powertrain technology in a move towards the future of mobility as well as for the electrification of its existing and future line-up of products.
Hero Future Energies Private Ltd is planning to foray into the battery storage business and set up solar charging stations for Electric Vehicles (EV) in India to capitalise on India's emerging EV market.
The Asian Development Bank (ADB) and the Punjab National Bank (PNB) have signed a financing loan worth $100 million, which will be used to support solar rooftop projects on commercial and industrial buildings across India.
Tata Capital Ltd and International Finance Corporation (IFC) have invested Rs 200 crore ($31.05 million) in their joint venture (JV), Tata Cleantech Capital Ltd (TCCL), to increase its loan book for investing in renewable energy projects.
CDC Group Plc, a development finance institution, plans to set up its own renewable energy platform in the eastern States of India like Bihar, Odisha and Assam, and other neighbouring countries to focus on developing hundreds of megawatts (MWs) of high-quality greenfield generational capacity.
Japan's JERA Co. Inc, has acquired a 10 per cent stake in ReNew Power Ventures Pvt. Ltd for $200 million, valuing the company at $2 billion before its proposed Initial Public Offer (IPO).
The Indian Railways is looking to award six tenders worth Rs 8,000 crores ($1.2 billion), for setting up of a country-wide electricity transmission network, as part of a strategy to reduce electricity bills.
Renewable energy company ReNew Power has announced securing $390 million debt funding from its existing investor Asian Development Bank (ADB) for developing and expanding capacities of 709 megawatt (MW) across various states of India.
International Finance Corporation (IFC), along with IFC Global Infrastructure Fund, the private equity fund of IFC Asset Management Company, has announced investment of $125 million equity in Hero Future Energies, which will help the firm set up 1 gigawatt (GW) of greenfield solar and wind power plants over the next one year.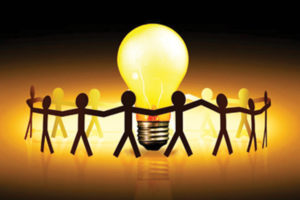 Government Initiatives
The Government of India has identified power sector as a key sector of focus so as to promote sustained industrial growth. Some initiatives by the Government of India to boost the Indian power sector are:
The 'Pradhan Mantri Sahaj Bijli Har Ghar Yojana', with an outlay of Rs 16,320 crore ($2.51 billion), has been launched by the Government of India with the aim of providing electricity access to over 40 million families in the country by December 2018.
The Ministry of Environment, Forest and Climate Change, Government of India has clarified that solar PV (photovoltaic) power, solar thermal
Follow and connect with us on Facebook, Twitter, LinkedIn, Elets video