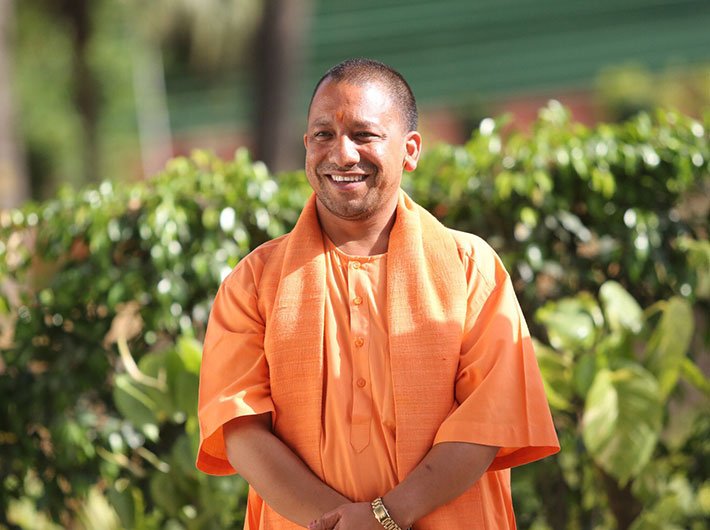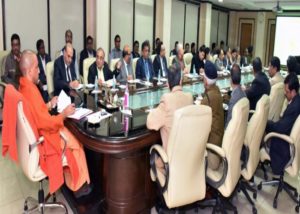 Uttar Pradesh Chief Minister Yogi Adityanath will head a highlevel roadshow in Mumbai on Friday to invite Industry leaders at Uttar Pradesh Investor's Summit. A large number of the Captains of the Industry would take part in this important roadshow, which will be held at the Hotel Trident, Nariman Point.
The Uttar Pradesh Government, with an objective to creating an atmosphere to attract industrial investment for the state and for providing employment opportunities to the youth of the state on a large scale, is organising the 'Global Investor's Summit 2018' on 21st & 22nd February 2018 in Lucknow.
Besides, the Chief Minister, the Industrial Development Minister, Satish Mahana will be present to grace the occasion. The State Chief Secretary Rajiv Kumar, Industrial & Infrastructure Development Commissioner Dr. Anup Chandra Pandey and Additional Chief Secretary of Information Technology & Electronics Department Sanjiv Saran would lead a delegation of senior officers of the State.
The State Government is committed to establish a strong industrial infrastructure so that the youth could be provided with employment opportunities. By implementing the new Industrial Investment & Employment Promotion Policy 2017, IT policy & policies regarding setting up of startups in UP besides, food processing & agro policies, the State Government is creating an atmosphere conducive for the industry.
A large number of prominent industrial houses are expected to take part in the Investor Summit 2018 being held in Lucknow on 21st & 22nd February 2018. For the summit, Uttar Pradesh Government has stipulated a target of Rs. One lakh crore investment. For achieving this target Chief Minister Yogi Adityanath and Minister for Industrial Development Satish Mahana are endeavoring in the direction for attracting the investors with the help of organising road shows in industrial cities of the country.
The prominent industrialists taking part in Mumbai's Road Show include Mukesh Ambani (Reliance Group), Ratan Tata of Tata Trusts, N. Chandrashekharan of Tata Sons, Pawan Goenka of Mahendra & Mahendra, Subhash Chandra of Essel Group, Ashok Hinduja of Hinduja Group, Deepak Parekh of HDFC, Shekhar Bajaj of Bajaj Electricals, Arvind Lalbhai of Arvind Group, Sudhir Mehta of Torrent Group, Madhusudan Agrawal of Ajanta Pharma and others.
This Road Show would succeed in attracting investment on largescale, which in turn would ensure all-round development of the state and job opportunities for the youth. As an effort to promote the reach of the event, roadshows have been organised in Delhi, Bengaluru and Hyderabad so far.