Today, India is third largest steel producer of the world. It is hoped to become world's second largest producer in a couple of years, says Syedain Abbasi, Joint Secretary, Ministry of Steel, Government of India, in conversation with Shivani Tyagi of Elets News Network (ENN).
"Ministry of Steel has made interventions like imposition on minimum import prices as emergency measures, imposition of safeguard duties, anti- dumping duties, and all this has resulted in a significant turnaround."
The Government of India seems to be making an endeavour to transform India in various aspects, what role is the Ministry of Steel playing in this transformation?
Globally, over the last three years, steel has been one of the most volatile sectors of the industry. In 2014 -15 and 2016, there was a major crisis of steel all over the world. In 2014-15, in India, steel import increased by 74 per cent in comparison to previous year and imports jumped by another 30 odd per cent in 2015-16. Further, in 2015-16, over a period of three months, international price of steel dropped by almost 50 percent and at one time steel flats were trading at $260-270 FOB China.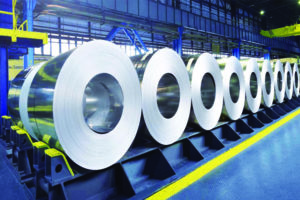 All of this led to huge crisis in Indian steel industry. This crisis is visible everywhere, with a number of major steel players seeing a sharp reduction in profits and some even saw actual cash losses. The Government of India made number of interventions like imposition of minimum import price, followed by imposition of safeguard and anti dumping duties. All this resulted in a significant turnaround with our imports halving and exports going up by 100 per cent in 2016-17 and first quarter of 2017-18. While the crisis in the global steel industry still continues, on account of the decisive steps taken to protect Indian Steel Industry from unfair trade practices like dumping etc, we have managed to put the worst behind us.
To ensure that the steel sector grows in a sustainable manner in the long term, the steel ministry has also come out with the National Steel policy and the Domestically Manufactured Iron & Steel Products (DMI&SP) Policy, which provides preference to Indian steel product in government / government agency procurement. With these various steps, Indian Steel industry is well positioned to reach a production capacity of 300 million tones of steel by 2030-31.
How significant role is of the steel sector in writing India's growth story?
Steel sector is playing a very important key role in the economic growth of the country. Any country whose economic growth is increasing rapidly, is over the back of a strong steel industry be it Europe, Japan, Germany, the US, or China. We have seen the strength of steel industry emerging globally. We are the third largest producer of steel and I believe, in a couple of years, we will be the second largest steel industry in the world. As we are moving ahead now, we are looking at the opportunities and ways to increase the demand of steel. Domestically while we are the third largest country in the world but our per capita consumption is still very low, it is about 61-62 kg per capita, whereas China has 400 kg per capita. So we need to bridge this huge gap. Right now our steel industry is on track, so we are targeting 2030-31, our steel consumption will increase from 150-180 kg per capita. There is a problem regarding financial stress because of previous debts but now with the formation of National Company, the debt will eventually go.
How technology has been leveraged in the steel sector to bring accountability and transparency in the country?
There are many technological advancements taking place in the steel sector. Companies like JSW, Tata have tie ups for automotive steel. They are now making highest strength of automotive steel. Some companies have gone beyond these technological tie-ups if these tie-ups, if these tie-ups developed X strength of the steel. SAIL is looking for the tie-ups in the automotive steel.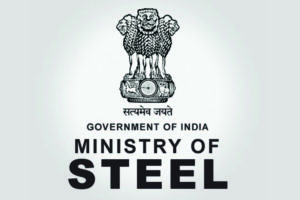 Similarly, for electrical grid which are again high in steel, Cold Rolled Non-Oriented (CRNO) which is used in fans and Cold-Rolled GrainOriented (CRGO) which is used in high end applications. Thyssenkrupp Global Diversified Industrial Group has set up a small plant here.
A number of companies have joined together indigenous programme for that R&D programme which is supported by the Ministry of Steel. Some companies are also exploring technological tie up with the global leaders to produce that category of steel. As far as ministries are concerned, we have taken many initiatives for the upgradation like project tracking is being done by the technological tools. We have Pragati portal where we can put our issues directly addressed to the PMO and those issues were monitored and addressed by the PM office. Apart from that, many of the PSUs have took a lot of steps on technological advancement, the SAIL is totally on ERP solutions. NMDC is already moving towards ERP Solutions. So technology has made a huge difference.
What is the nature of challenges being faced by the steel sector?
The biggest challenges in steel sectors are two-fold; one is financial stress which is there in the sector and need to be resolved quickly. Lot of medium, small iron producers have shut down, although their plants are perfectly in a good state. These plants can be revived easily if this entire debt hangover goes away, for that the resolutions have started and hopefully it will be resolved in 9-12 months. Another challenge we have is that we need to take action on material side, we want predictability in pricing, it should be affordable which also requires predictability of policy. So steps like iron ore auctions, coal auction have created lot of predictability. Such things will create stability in the sector. These are the challenges we are working on and hopefully they will be resolved.
Follow and connect with us on Facebook, Twitter, LinkedIn, Elets video