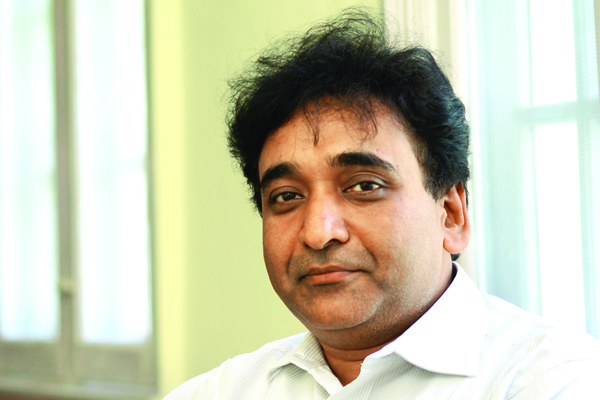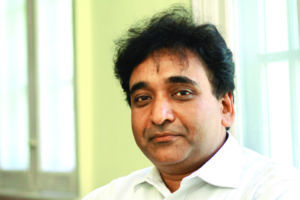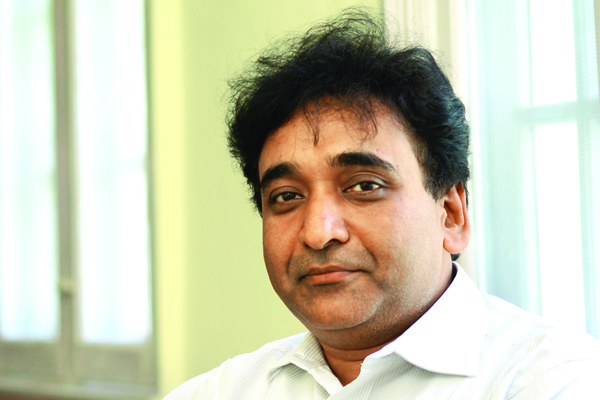 Technology has increased accessibility and simplified the way to lead a life. It is today giving wings to even tribal women who are using smartphones with great ease, says Rajesh Aggarwal, Joint Secretary, Ministry of Tribal Affairs, Government of India, in conversation with Shivani Tyagi of Elets News Network (ENN).
"Our basic idea is to remove middlemen and various layers of the system to provide facilities to the beneficiaries directly."
What role is Ministry of Tribal Affairs playing to bring change in the lives of tribes to transform India?
Ministry of Tribal Affairs is playing a pivotal role for the betterment of tribes. First of all, we need to understand that there are some tribes still living in jungles. They sometimes are deprived of basic amenities, without proper infrastructure, healthcare system, or even electricity. We are trying to fill these various gaps. At the moment, we have a population of 10.45 crore tribals, in which about 85% of the population lives in rural areas and 15% in urban areas. Tribes in rural areas and remote areas are rooted to traditional tribal culture and ethos, which sometimes keep them away from the advanced methods of agriculture, education, health practices and infrastructure, etc.
Many mining and infrastructure projects are established in those areas where the beneficiaries are other people while displaced people more or less happen to be tribals.
So, the ministry's role is basically bridging these gaps whether it is health or education for them. We are focusing on basic amenities like electricity, mobile connectivity, roads and transport services, health and education etc.
Technology has changed the lives of tribal people and the Government and private companies are setting up infrastructure like mobile towers in these villages. Due to these efforts, even the illiterate tribal women can be seen conversing on mobile phones in their rice fields.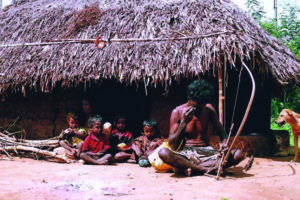 How DBT is beneficial for tribes to align them with the policies of Central Government?
I define DBT as 'Delhi Se beneficiary Tak' (from Delhi to beneficiary). Basic idea is to remove middlemen and various layers of the system to provide facilities to the beneficiaries directly. Basic approval process may remain the same, but final fund flow happens directly to the beneficiary. For example, if we are giving scholarships to the students, the approval process will remain the same: teacher will recommend the student, then principal verifies it, then district/state level officer will verify, and then the Ministry will release the funds. The money will directly be transferred to student's bank account. So, the approval process will remain the same, but the fund flow will be smooth.
The fundamental thought is that if a government sanctions one rupee for the beneficiary, he/she will get full one rupee. However, in tribal areas, we have to ensure that people have their bank account. Under Jandhan Yojana, people have opened their bank accounts so that the money can be transferred. After that we have to see these people have nearby banking points to withdraw money easily.
That is still a major challenge in tribal areas. Bank Mitras are there, but internet is proving to be the critical gap. In remote villages, sometimes internet doesn't work, or mobile coverage is not there – then it is difficult for people, who have to travel longer distance to the nearest bank branch. But people are happy that if government is paying Rs 200 under MNREGA, they will be getting full Rs 200. So, we have seen very positive reaction from the beneficiaries.
You have been talking about digital transformation since inception, how do you look at the journey?
The journey so far has been exciting. The transformation started when the internet started arriving in India, practically in 1997-1998. E-governance has actually started from that point and now it's more driven by telecom revolution. Four years ago in the country where our mobile traffic overtook the desktop traffic and now practically 85% of traffic in the country is mobile-based. So, the government system is also moving in this direction.
Then a lot of private sector i.e. retail and e-commerce has changed the focus from government to internal computerisation to citizen-facing because now the new generation wants every government service to be online. So, the government in last 6-7 years, as we have seen, whether we were computerising sales tax or computerising any other department, the focus changed from computerising the government process (backend) to citizen interface (frontend). The young generation does not want to go to government offices – they want services on their mobile.
How do you perceive BFSI sector's evolution?
We must realise that e-governance is probably only 1-2% of overall digital scenario in the country. People should not be doing hundreds of transactions with Government every month. The number must reduce dramatically. So, we should also look at whether the private sector is getting computerised enough:, e-commerce sector, private insurance sector, banking sector etc.
In the banking sector, private banks and government banks have almost reached the international level, computerisation and credit card, debit card, loans approval process, private banks are using algorithm, many of them are using chat bots.
In terms of cyber security, we still need to do more work. As far as our insurance sector is concerned, we are much behind in comparison to international scenario, as far as IT usage is concerned. In the areas like farm field insurance, vehicle insurance, we are still using manual methods. A lot of progress need to be made in these areas.
Another aspect of financial inclusion is the exclusion part. Digital payment system and loan system these are two critical components of financial sector.
Loan rates are coming down which helps our industry, but the flip part is that saving rates go down. Financial literacy and awareness rate are still low in India which needs to be improved steadily.
Loan accessibility still remains the problem to get loans and micro banking sector is not taking place. Micro banking sector has unfortunately not evolved over the time. Although banks like Bandhan Bank, other non-banking financial companies did come up. But still a lot of regulation is still required for them.
Mudra scheme can do some gap filling but not cover the entire gap. The government will not be able to do the entire thing. Private sector has to take the lead in this with proper regulations so that they can get enough money in the market to lend it to people.