Urbanisation is a science devoted to add value to the territory in the sectors including water, power, mobility and green spaces whereas a city is a hub of urbanisation and made up of environment, infrastructure, public spaces, nodes and information network. Due to these challenges and trends, the cities of future have already started working on managing the urban infrastructure and buildings the smart way, writes Prem Narayan, Deputy Director General, Unique Identification Authority of India (UIDAI).
"Wind, water and the sun are well known sources of sustainable energy. Biomass, a source of sustainable energy from organic materials, is less well-known sources of sustainable energy."
Smart city
The concept of smart city puts emphasis on the idea that information technology and digital data can make our cities far more efficient. A smart city brings together different parties on a common platform with an aim to initiate projects and activities to make living, working, mobility, public spaces and connectivity more efficient for its citizens.
The Vision of a Smart City
Livability: Cities that provide clean, healthy living conditions without pollution and congestion.
Workability: Cities that provide the enabling infrastructure – energy, connectivity, computing, essential services – to compete globally for high-quality jobs.
Sustainability: Cities that provide services without stealing from future generations.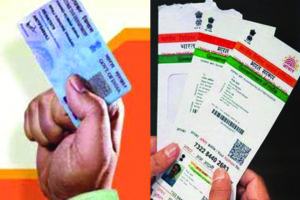 Essentials for a Smart City
A smart city capable of becoming both environmentally sustainable and attractive to citizens and businesses requires a new kind of intelligent infrastructure — an innovative, open platform based on smart technologies that can help forward-looking cities more predictably integrate a complex suite of services cost-effectively, at pace and at scale.
Services – Services to the inhabitants in a smart city include hospitals for healthcare, schools for education, sports centres, city hall for administration, police station for security, museum for cultural activities, shops for commercial uses and courts for delivering justice so that overall objective of complete infrastructural facilities is fulfilled.
Use of Sensor Technology – A smart city can create an efficient and smart services delivery platform for public and municipal workers by installing sensors in the city and to create platforms that allow the share of information and give it for proper use to the public, city managers, businesses and professionals.
Remote Control Network – An integrated control network which has a common data transmission infrastructure that monitors all the municipal and supply networks of the service companies involved in the project.
Information and communication Technology – ICT improves the way cities function and communication flows increase the sustainability of cities as it gives people the appropriate information to make well informed decisions.
Smart Mobility – It is extremely important to ensure availability of open public data for its analysis and onward distribution to its users for the use of colleagues and friends and public at large for smooth mobility.
Waste to Energy – Wind, water and the sun are well known sources of sustainable energy. Biomass, a source of sustainable energy from organic materials, is less well-known sources of sustainable energy.
Adoption of Bio-climatic Principles – Applying bio-climatic principles in architectural design in a smart city is when we design a building based on and incorporating the micro climate conditions of a given site aiming to secure comfortable internal climatic conditions (thermal comfort, visual comfort and good quality of internal air) and to minimise energy consumption and utilise renewable energy sources, such as solar, wind, water or geothermal energy.
Smart Cities Mission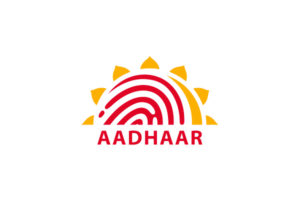 In the approach to the 'Smart Cities Mission', the objective is to promote cities that provide core infrastructure and give a decent quality of life to its citizens, a clean and sustainable environment and application of 'smart' solutions. The Smart Cities Mission was launched on 25th June, 2015. The focus is on sustainable and inclusive development and the idea is to look at compact areas, create a replicable model which will act like a light house to other aspiring cities. The mission is an innovative and new initiative by the Government of India to drive economic growth and improve the quality of life of people by enabling local development and harnessing technology as a means to create smart outcomes for citizens.
Financing Of Smart Cities
The Smart Cities Mission will be operated as a Centrally Sponsored Scheme (CSS) and the Central Government proposes to give financial support to the mission to the extent of Rs 48,000 crores over five years, i.e., on an average Rs 100 crore per city per year.
Challenges
This is the first time a Ministry of Urban Development programme is using a competitive method to select cities for funding and using a strategy of area-based development. This captures the spirit of 'competitive and cooperative federalism'.
States and Urban Local Bodies (ULBs) will play a key supportive role in the development of Smart Cities. Smart leadership and vision at this level and ability to act decisively will be important factors determining the success of the mission.
The Smart Cities Mission requires smart people who actively participate in governance and reforms. Citizen involvement is much more than a ceremonial participation in governance. The participation of smart people will be enabled by the Special Purpose Vehicle (SPV) through increasing use of ICT, especially mobile-based tools.
The Prerequisites
Smart city is an integration of technology to ensure a balance of competing goals of sustainability, citizen well-being and economic development. Smart city is an open platform and Smart living and smart working is possible by empowering people through three means – Inform, Inspire and involve. For the Smart City to be sustainable, it is essential that robust systems on infrastructure services monitoring as well as financial resources generation is in place.
Follow and connect with us on Facebook, Twitter, LinkedIn, Elets video