With a heritage dating back to 1986, AKSH has been at the forefront of optical communications technology. Envisaged with a sole purpose of providing cutting edge in-house technology solutions in the domain of Optical Fibre, AKSH Optifibre Limited has emerged as a leading global player and the world's only integrated manufacturer of Optical Fibre, Optical Fibre Cables, Fibre/ Aramid Reinforced Plastic (FRP / ARP) rods and e-Governance and banking kiosk services for smarter living.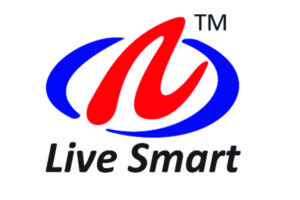 Strongly positioned in high-tech markets, AKSH combines an innovative range of smart products, services and technologies with prolific know-how in the telecom market- providing all types of optical fibre cables and accessories for the telecoms – voice, video and data transmission – industry.
AKSH presently owns four state-ofthe-art manufacturing facilities, three located in Rajasthan and one at Dubai. The two manufacturing facilities located at Bhiwadi specialise in manufacturing of Optical Fibre and Optical Fibre Cables. The facility located at Reengus, specialises in production of FRP/ARP rods. To meet the increasing demand of FRP Rods, a dedicated facility has been established at Dubai, UAE.
AKSH Optifibre Limited has been awarded turnkey Live line installation of 2600 km (Phase I – 1200 km, Phase II – 1400 km) of All Dielectric Self Supporting (ADSS) optical fibre cable by Bhutan Power Corporation Limited (BPCL).
ADSS Project Phase I for connecting all district headquarters and 131 Gewogs (Group of Villages) is completed. On this successful completion, Government of Bhutan awarded Package II (ADSS project Phase II) in 2012 under National Broadband Master Plan to connect remaining 74 Gewogs of Bhutan to achieve the 100 per cent connectivity in all parts of the country.
e-mitra is an ambitious e-governance initiative of Government of Rajasthan, which is being implemented in all 33 Districts of the State using Public-Private Partnership (PPP) model for convenience and transparency to citizens in availing various services of the government and private sectors under a single roof at their door steps using an e-platform.
AKSH has also forayed into Smart City projects with a vision for planned development and progressive growth in various cities of the country, in sync with the Smart Cities Mission of the Government of India. Recently, it was awarded the Jaipur Smart City Project, a project led and implemented by Jaipur Smart City Limited, (JSCL) with a vision to combat and manoeuvre the growing requirements of Jaipur city by making a planned implementation of development schemes to meet its objective of providing safety and security solutions and to facilitate the citizens as well as civil administration of Jaipur.
The project envisages development of Smart City solutions and state-ofthe-art City Operation Centre, where AKSH shall deploy the OFC network to install the Smart City Wi-Fi network, Smart LED Lighting system for energy efficiency, IP based surveillance system with vehicle identification and counting, Environment sensors for monitoring the environment, smart parking system, and smart communication.
AKSH has a strong human resource centre with more than 600 employees. With the ever changing needs of the customers and evergrowing volumes, AKSH has maintained and upheld the concepts of Value Engineering and Product Enhancement. AKSH went Public in the year 2000 and is listed on National Stock Exchange (NSE) and Bombay Stock Exchange (BSE).
Follow and connect with us on Facebook, Twitter, LinkedIn, Elets video