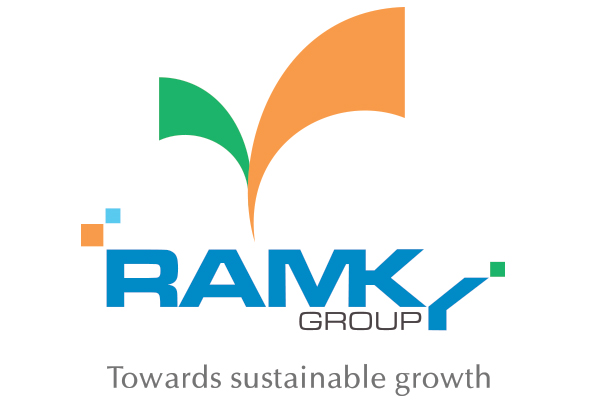 Ramky Group, with its headquarters in Hyderabad, was founded in the year 1994, and has been playing a pioneering role in environmental services and infrastructure development in India. Ramky is a specialist multi-disciplinary organisation, focused in the areas of Civil, Environmental and Waste Management infrastructure with specific emphasis on Public Private Partnership (PPP) projects.
Ramky Enviro Engineers Limited (REEL) of Ramky Group is Asia's leading provider of comprehensive environment management services. REEL provides cost effective and customised solutions to all complex environmental needs. The technical and operational expertise of our group and our proven track record for successfully completing diverse projects showcase our commitment towards the betterment of environment. REEL has a vast experience in Integrated Waste Management, Wastewater and Water Treatment, Remediation etc.
"REEL is driven by the vision to be the best in the chosen areas of business and a global corporation providing sustainable growth."
REEL is driven by the vision to be the best in the chosen areas of business and a global corporation providing sustainable growth. REEL offers a whole slew of best-in-class services under various categories including
Waste Management Solutions: Municipal Solid waste, Industrial Hazardous waste, Bio Medical waste, Electronic waste and Remediation of Contaminated Sites.
Recycling : Oil, Plastic , Paper , Solvents, e- Waste, Construction and Demolition.
Environment Services: Integrated Environmental Solutions, Air Pollution Control, Water and Waste Water Management, Water benchmarking and Water security, and Lakes Remediation.
Renewable Energy: Solar Energy, Municipal Waste to Power
REEL Key Highlights:
REEL has 70 facilities located out in 50 locations across India, Singapore, Middle East and Africa.

REEL handles about 3 million Tons of municipal waste annually.

REEL handles about 1 million tons per annum of hazardous waste.

REEL's Bio-medical Waste Disposal facilities cater over 20,000 health care establishments and more than 275,000 hospital beds.
Our ISO 9001, ISO 14001, ISO 17025 and OHSAS 18001 certifications and state-of-the-art R&D facilities have set the platform for excellence in environmental and waste management sector. Constant upgradation fuels our future plan of action in exploring newer options in environmental sustainability.
REEL today operates 14 hazardous waste treatment and disposal facilities, 16 bio medical waste facilities and 16 municipal solid waste management projects in most of the leading cities of the country including Delhi, Mumbai, Kolkata, Chennai, Hyderabad, Bengaluru etc.
Follow and connect with us on Facebook, Twitter, LinkedIn, Elets video