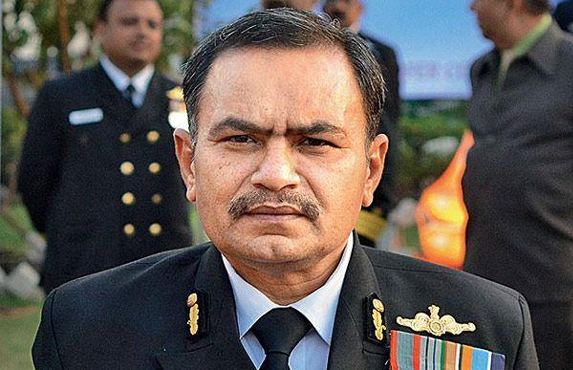 SS Dasila, Deputy Inspector-General (DIG), is the new Commander of Coast Guard, Karnataka. He succeeds Commander KR Suresh, the outgoing officer, who has been promoted as Inspector-General and posted as the Commander, Coast Guard Region, Andaman and Nicobar, according to an official communique.
Dasila, from the 15th regular batch of Coast Guard, joined the force in 1991. An alumnus of Military School, Dholpur and College of Defence Management, Secunderabad, DIG Dasila had been commanding Indian Coast Guard Ships (ICGS) Shoor. Commander Suresh, belonging to the 8th batch of direct entry officers, joined the Coast Guard in 1987. An alumnus of Defence Staff College, Wellington, Naval Higher Command Course, Goa, and National Defence College, New Delhi, he is a specialist in communication and electronic warfare.
In his three-decade career, Commander Suresh held various positions and commanded different Indian Coast Guard Ships (ICGS). He was awarded Tatrakshak Medal in 2015.
According to a press release, under Commander Suresh's leadership, Coast Guard's relationship with other organisations, including the Navy, civil administration, police, New Mangalore Port, Karwar Port and other organisations in Karnataka, flourished.
As many as 72 lives were saved in 19 search and rescue operations during his tenure. Hovercraft Squadron too was set up in Mangaluru in 2016. ICGS Shoor, which was commissioned on April 11, 2016, is based Mangaluru. Commander Suresh was also instrumental in taking up Swacch Sagar Abhiyan across Karnataka coast.