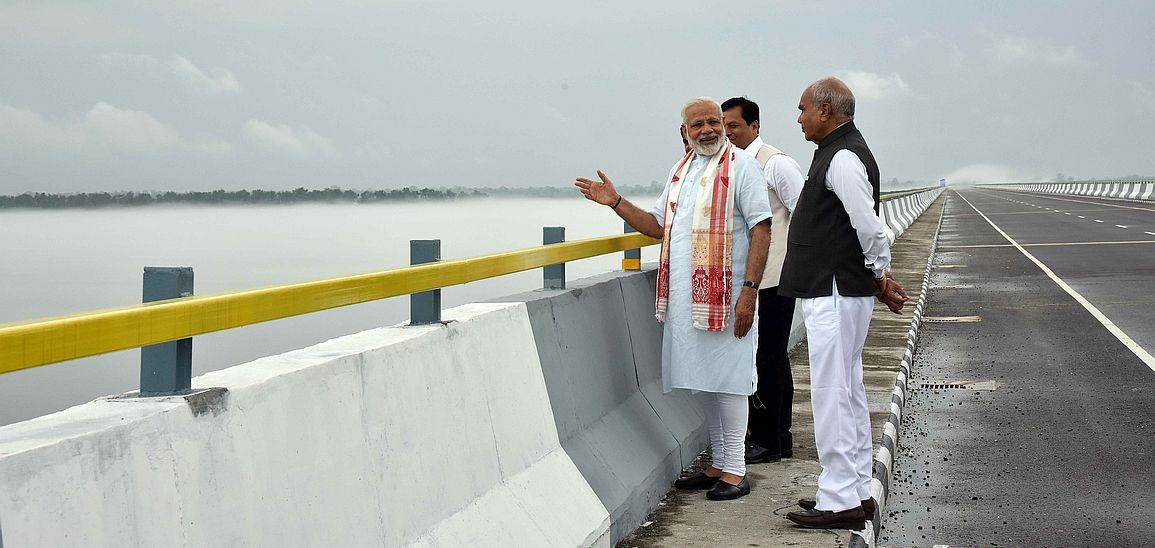 Prime Minister Narendra Modi on Friday inaugurated India's longest Dhola-Sadiya bridge in Assam and dedicated it to the nation. The newly built bridge has been named as Bhupen Hazarika Bridge in memory of the late legendary Assamese musician, lyricist and poet.

Built over the Brahmputra river, the bridge measures 9.15 km. It will improve the connectivity between Assam and Arunachal Pradesh, reducing the travelling time. Till now, ferry was the only mode of transportation through which  Brahmaputra could be crossed.
This bridge is hoped to also give a major boost to overall economic development of the areas north of Brahmaputra in upper Assam and Arunachal Pradesh. It will also cater to the strategic requirements of the country in the border areas of Arunachal Pradesh. It will also help hydro power projects coming up in northeastern state of Assam.
The last bridge built over the Brahmaputra was the Kalia Bhomora Bridge at Tejpur.