Most of the industries are today well-aware of the necessity to incorporate Corporate Social Responsibility (CSR) into their business strategies and the need to nurture and include all relevant stakeholders in their growth stories.

The Indian Way of Life
India has a long tradition of philanthropy. The concept of helping the disadvantaged has been cited in several ancient literatures. In the pre-industrialisation, periodphilanthropy, religion and charity were the key drivers of CSR.
The term CSR itself came into common parlance in the early 1970s. The last decade of the 20th century witnessed a shift in focus from charity and traditional philanthropy towards more direct engagement of business in mainstream development and concern for the disadvantaged section of society.
In India, there is a growing realisation that business cannot succeed in isolation and social progress is a must for a sustainable growth.
Today, India has made remarkable economic and industrial progress across several sectors, with an average GDP growth rate of around 7 percent. At present, though we live in an age of exceptional prosperity but there is also an appalling inequality around the world.
As per India Human Development Survey (IHDS), the country is the second-most inequal country globally. The richest 1% own 53% of the country's wealth, richest 5% own 68.6%, while the top 10% have 76.3%, according to the latest data from Credit Suisse, a leading global financial services company.
The relationship between economic growth, human well-being, and the achievement of a sustainable future has a long and complex intellectual association.
According to World Economic Forum's Inclusive Growth and Development Report 2017, India has been ranked 60th among 79 developing economies. We are way behind our neighbours, including China (15th position), Nepal (27th), Bangladesh (36th) and Pakistan (52nd).
Despite a remarkable growth, we are still struggling to deal with the problem of inclusive growth, social inequalities, poverty, income disparity, etc. Today, industrialisation is confined to few States and cities, and a bulk of rural areas are unaffected by industrialisation. As a result, our society classified into the ones below poverty line, and the others, who have taken advantage of all developments.
What India Needs?
From developing to a developed nation, an overall growth of the society is pivotal. For a balanced and inclusive economic growth, it is essential for an economy to focus on the base of the pyramid; this focus makes it imperative for India to develop a robust "ecosystem" for an economic and industrial development.
"Therefore, now is the time to ensure a balance between socially-linked-inclusive-economic and the industrial growth, to reduce the disparity between two categories of our society and contribute to the national development."
Rising CSR in India 
In the last decade, CSR has rapidly evolved in India with some companies focusing on strategic CSR initiatives to contribute towards nation building. Gradually, the companies in India started focusing on need-based initiatives aligned with the national priorities such as public health, education, livelihoods, water conservation and natural resource management.
Intensive national level deliberations on the potential role and responsibility of the corporate sector in contributing towards addressing social issues were witnessed in the last decade. In the last five years, the Government of India has also enhanced its focus on persuading companies to participate in addressing social and developmental issues, not only as a part of their social responsibility but also their business practices.
There is increasing regulatory pressure on Indian businesses to integrate their CSR agendas with their larger sustainability strategies and make public disclosures on relevant policies and outcomes. In July 2011, the Ministry of Corporate Affairs (MoCA) launched the National Voluntary Guidelines (NVG) on the social, environmental and economic responsibilities of businesses. These guidelines focus on encouraging Indian businesses to disclose their responsible business practices, based on an apply-or-explain principle. Subsequently, the Securities and Exchange Board of India (SEBI) mandated that the top 100 listed entities (based on their market capitalisation) publicly disclose their Business Responsibility Reports (BRRs) in their annual reports, and provide relevant details about their performance against each of the NVG's nine principles.
The CSR mandate (according to Section 135 of the Companies Act 2013, notified by the MoCA on 27 February, 2014) has direct and significant implications for the way businesses approach CSR. This is the first mandate for companies in India on formulation and execution of CSR policies as well as for companies expending minimal funds on such activities. More importantly, the mandate extends to as many as 6,000 companies.
Corporate Contribution And Indian Growth Story 
The contribution of businesses to India's growth story is widely acknowledged. It is now time for corporate India to share in the task of nationbuilding to achieve goals of inclusive sustainable development that will enable the country's GDP to surge beyond the expected growth.
Stressing the importance of sustainable governance at the company board level in large Indian companies aims to put in place a culture of sustainable and inclusive development in them and align their larger public and stakeholder agendas with their growth plans.
The private sector must play a far greater role towards the achievement of the sustainable and inclusive growth than it did in the past 15 years with the Millinieum Development Goals (MDGs). For this to happen, however, civil society must fundamentally redefine its relationship with business, moving from confrontation to collaboration.
To harmonise these efforts, the governments may now assume responsibility to develop key performance indicators (KPIs) for evaluation of progress across its various functions (governance/ EoDB) and economic areas (sectors). Wherein functions will become 'enablers' and economic areas will become 'drivers' of the economy.
Functions will also entail social responsibility of the government – such as employment generation, technology inclusion, environment sustainability, health conditions for the citizens, quality of life, cost of living, safety and security, education, healthy competition environment, etc. These all aspects are very critical for investor while making their investment decision.
Despite a remarkable growth, we are still struggling to deal with the problem of inclusive growth, social inequalities, poverty, income disparity, etc. Today, industrialisation is confined to few States and cities, and a bulk of rural areas are unaffected by industrialisation.
Government Striving For Poverty Allevation And Eradication 
The Government of India is also working towards eradicating poverty through expanded conventional schemes of development, along with a new era of inclusion and empowerment, turning distant dreams into immediate possibilities new bank accounts for; direct transfer of benefits; funds to the unbanked; insurance within the reach of all; and, pension for sunset years, etc.
Along with Industrial growth, the Rajasthan government attaches due importance to the welfare activities that will be conducted for public well-being. In this regard, a need has been felt for optional utilisation of the CSR fund and initiatives, through facilitating the Public and Private Sector Companies to carry out their CSR activities.
Sustain and develop knowledge base of information required by key stakeholders for effective implementation of CSR projects
Promote social interaction between various stakeholders for overall development of social, economic and environmental economic ecosystem
Identify and develop socio-economic opportunities that lead to sustainable prosperity in the communities
Recognise implementation agencies and investors through Rajasthan CSR Awards for showcasing successful implementation of projects having maximum measurable impacts
Educate beneficiaries, investors, and other stakeholders about the value of CSR and sustainable development
Identify and encourage private players, within Rajasthan and across the country, to utilised their CSR budget for social projects in Rajasthan
Mahatma Gandhi once said: "One must care about the world one will not see – our future generation is watching today and tomorrow will judge us by the choices we make in the years ahead."
However, it is critical to conduct a dip-stick analysis to understand the challenges of India as an emerging nation. India houses world's second largest human population and predicted to have one of the world's youngest and thereby the largest working population by 2026. Yet, it ranks 130 among 188 countries in the Human Development Index (HDI) (Human Development Report, 2015). This implies that India has a great volume of people, who have a low life expectancy, education, per capita income and gender inequality. This itself poses a gigantic challenge for government government, corporates, and other stakeholders to deliberate and pave a way forward for sustainable growth of the country.
Besides, India continues to struggle with the challenges of organising multi-stakeholder arrangements. The government faces the problem of taking these partnerships to new scale. Where pilot and demonstration programmes have succeeded, these partnerships need to go beyond seed funding and pilot projects to make a real and lasting impact.
The narrow impact of these programmes reflects the limitation of resources to pursue such partnerships as well as losing out on opportunities to scale such projects.
There is a need for ecosystem of thought leaders and partners to pursue this agenda forward. Furthermore, there is a continuous struggle with the transaction costs from the increased frequency of these partnerships. Such partnerships incur costs to both the private sector, government, implementers, and other stakeholders.
The challenge is to make sure that the return on the investment—in terms of not only promoting economic growth but also providing business value to the private-sector actors—outweighs the costs.
There is a dire need for continued capacity building of both public and private sector to provide the relevant groups with the skills to initiate and manage these alliances while at the same time instilling a culture within that encourages publicprivate cooperation.
Lastly, there is still a need to find appropriate institutional and governance structures to administer these partnerships. Stakeholders are still struggling with the structuring of such partnerships and monitoring the impact of the same at the ground level.
We recognise that companies have, in their own ways, been contributing to the foundation of CSR in India. They have, with their desired methods of intervention, been addressing national concerns such as livelihood promotion, community development, environment, making health services more accessible, creating inclusive markets and so on. However, the efforts are not coordinated and a strategic national-level policy framework with the involvement of all stakeholders may ensure that the efforts made by companies, individuals, organisations, and the government are synergistic and create a snowball effect. Therefore, it benefits more people, utilises resources more effectively, minimises duplication and creates more value and really achieves development goals.
By providing more clarity on standardising the meaning of CSR in the Indian context and providing a favourable policy environment, the initiatives can be strengthen. These definitive steps are being undertaken by the Government of India implying that if companies employ CSR strategically this can lead to achieving more sustainable businesses. By creating a pool of resources, whether financial or technical, a win-win situation is within reach of all the stakeholders involved.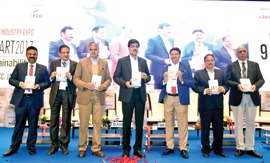 The mandatory reporting standards being introduced in the Companies Bill will aid in creating uniformity and accountability of actions and also become a measure of the impact these activities will have —and the ability measure the impact will be a step in a positive direction. Even the tools that have been developed for measuring social return on investment can be employed more effectively.
The Companies Law has opened a new opportunity for all the stakeholders including the corporate sector, government, not-for-profit organisations and the community at large to evolve innovative ways to synergise efforts and contribute toward equitable social and economical development.
The key to maximising returns for all the stakeholders in the given situation is to emphasise on developing effective and need-based CSR strategies so that the investments can yield intended results. Effective CSR can be achieved by aligning CSR initiatives to the extent possible with business objectives, thereby indirectly benefiting and increasing their own incentives for efficient programming. As far as possible, the CSR initiatives should be designed in a sustainable manner and should be scalable and result-oriented. Therefore, creating indirect advantages such as brand visibility, social capital, partnerships, business opportunities, long-term community relationships and most importantly nation building.
Currently, the stance of CSR in India is headed in a positive direction and efforts towards "Inclusive Capitalism," through engaging CSR at a new level of connectedness between the private sector, governments, NGOs, and civil society across three main platforms: communities, institutions, and their core business strategies, will be the game changer.
With an appropriate infusion of knowledge, skill, and technology, facilitated through strong and promising partnerships amongst government, private players, civil society and other stakeholder, there is no doubt, the country will achieve full potential of economic growth in a sustainable manner.
Follow and connect with us on Facebook, Twitter, LinkedIn, Elets video