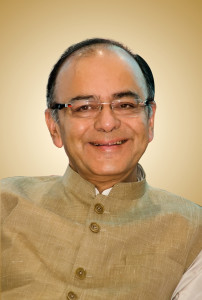 Soon, Aadhaar card will be required only to identify a person replacing the need of voter ID card and PAN completely, Finance Minister Arun Jaitley told Lok Sabha recently.
"A stage may come when unique identity card (Aadhaar) may become the sole card. There are many countries where such a situation exists. There is a social security number in America and in India it (Aadhaar) could be the counterpart," he said.
Jaitley said the move is aimed at curbing tax evasion.
Aadhaar has crossed the  500 crore mark for authentication while e-KYC — used for bank and Public Distribution System verification as well as getting SIM cards — has gone past the 100 crore mark.
At the end of January this year, there were over 13 lakh fingerprint devices in use, which was over 6.5 times the level a year ago. The jump in iris devices has been much lower, from roughly 23,000 to around 27,000.In fact, the number has actually come down from the peak of 35,600 seen in September.