The real strength of Thomson Reuters India is the combination of three capabilities fused together – intelligence, technology, and the deep human expertise across financial and risk, tax and legal businesses, says Pradeep Lankapalli, Managing Director of Thomson Reuters India, in conversation with Elets News Network (ENN). Excerpts:
How is Thomson Reuters helping the Government of India in its Digital India and Smart City programmes?
Thomson Reuters is engaging with government on important initiatives like Digital India, Ease of Doing Business,Skill India, Start up India, and smart cities to provide knowledge-rich and proven technology solutions. We deliver critical news, information and research to help the government gain valuable insight, improve operations and public services to better serve their citizens and stakeholders.
With our unique understanding of government's diverse challenges and priorities, we are well-placed to collaborate and engage with the Government at Centre and state level. It helps us to deliver solutions that combine an unrivalled breadth of domain intelligence, technology and human expertise to advance their mission.
Our screening and due diligence solution, 'world-check' helps serve the Know Your Customer, (KYC) and third party risk screening need of the regulators, law enforcement and intelligence agencies, investigation and other government departments apart from serving banks and financial institutions and corporations.
Our legal resource tools and solutions help government attorneys, courts,libraries and investigators do their job more effectively and efficiently while managing legal workflows.
We are engaging with governments to modernise the way they manage, record, and map land rights. Along with this how they maximise their revenues through scientific valuation in line with global trends, norms, tax and resources by deploying our Aumentum software.
We are also engaging with educational institutions and universities for advancing finance training by setting up finance labs.
What unique solutions is your organisation offering in this context?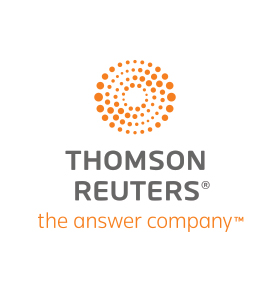 The real strength of our business is the combination of three capabilities fused together – intelligence, technology and deep human expertise across financial risk, tax and legal business. It is the unique combination of technology enhanced by deep experience that enables government to optimise revenue generation, support sustainable growth and improve services to the public. We have been a valued partner to government across the globe.
Our financial and risk solutions provide transparency into markets and illuminate economic and social development patterns.
Our legal team supports rule of law and also the law enforcement and legal communities;
Our tax teams work with governments by providing tax technology so that they can maximise revenues to support people and communities.
Demonetisation indeed has the potential to be a game changer in India. It has led to increase in liquidity, forcing banks to reduce interest rates as a starting step.
Thomson Reuters Foundations tie our assets together to bring about social change and progress – everything from connecting law firms with NGOs to advancing gender rights, and exposing child slavery.
We understand that to succeed,Government needs accurate, real-time information delivered by a comprehensive, seamlessly integrated software solutions.Thomson Reuters offers unparalleled technology solutions to deliver services more efficiently and increase competitiveness.
What according to you have been the effects of demonetisation on the Indian economy and what further mechanism can be installed that can help prevent money laundering risks?
Demonetisation indeed has the potential to be a game changer in India. It has led to increase in liquidity, forcing banks to reduce interest rates as a starting step. As demonetisation is complete and the teething issues are resolved, we see its positive impact on the overall health and size of the Indian financial market.
While this will improve the overall health of the economy, the banks need to manage the quality of their assets by strengthening risk management programmes.
Effective Risk management programmes will require banks to upgrade their existing processes of credit monitoring from a periodic-based quarterly assessment to continuous assessments. This will ensure that banks are able to identify risky exposures in advance as stress always,precedes delinquency. Data, therefore forms the basic building block of such a system and this could include both structured and unstructured data as well as data in real-time. This is where Thomson Reuters can play a significant role in bringing global best practices and helping banks move up the value chain.
How the US elections have impacted the Indian economy?
Over the past decade, the US and India have dramatically strengthened their ties and I am confident that this will only grow stronger. India is likely to benefit from the impending geopolitical shifts and our trade activity is not likely to be affected much.
All-in-all, the new administration heads into office positively disposed towards the world's largest democracy, India and it is likely to continue to pursue stronger ties with us.
What is Thomson Reuters' plan and strategy for 2017?
We live in a time when the amount of data is overwhelming and regulation proliferates. Markets move at breakneck speed and connectivity is expanding around the world. Where these forces intersect brings both risks and opportunities for everyone. At Thomson Reuters, we help our customers make sense of that complexity and do their jobs better and therefore, we pride ourselves as The Answer Company.
We are engaging with the policymakers, end-users, academia, regulators,and other e-governance ecosystem including industry partners to deliver global solutions in local context through integration of data, knowledge, expertise,and experience.
Our solutions are based on extensive and exhaustive research through dedicated research teams, with the ability to integrate with local assets through managed services.
Follow and connect with us on Facebook, Twitter, LinkedIn, Elets video