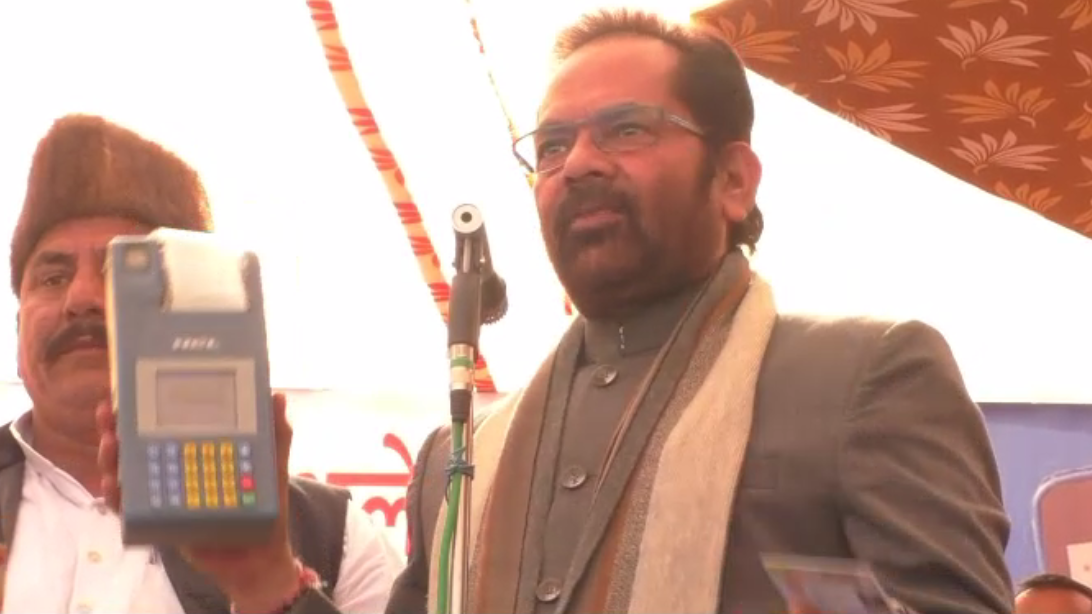 In a bid to promote digital payments, Union Minister of State for Minority Affairs (Independent Charge), and Parliamentary Affairs Mukhtar Abbas Naqvi held a 'cashless chaupal' at Dalpatpur, Moradabad, Uttar Pradesh.
Thousands of people joined the campaign of digital transaction, net and mobile banking where they were facilitated by various bank officials in downloading various mobile apps related to digital payment, net and mobile banking. In their presentation, the officials briefed everyone about the digital payment system and how the apps can be used.
The Minister is hopeful that after digital transaction system, taxation system will be strengthened and more and more people will be brought under income tax system.
Also Read: WELFARE OF ALL IN FOCUS :Mukhtar Abbas Naqvi
The Ministry of Minority Affairs is promoting digital payment and online transactions. Till date, the Ministry has given scholarships worth Rs 6,715 crore to three crore students into their bank accounts directly.
Like Naqvi, the Union Minister of Consumer Affairs, Food and Public Distribution, Ram Vilas Paswan made cashless payment of Rs 341 via State Bank of India's e-wallet 'Buddy' app to Krishi Bhavan's canteen vendor for purchase of tea, snacks and juice. The Minister of State for Consumer Affairs, Food & Public Distribution, C.R Chaudhary, the Secretary, Department of Consumer Affairs, Vrinda Sarup and the Secretary, Food and Public Distribution, Hem Kumar Pande were also present on the occasion.