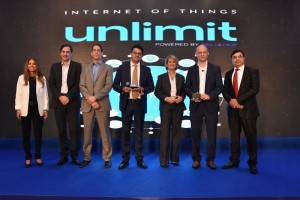 Anil Ambani led Reliance group has partnered with US networking giant Cisco Jasper to launch a new venture called 'UNLIMIT' which will provide IoT services to enterprise customers in India.

Sensing the growing potential of the Internet of Things (IoT) market in the country, UNLIMIT will provide a range of services with international delivery standards.
"Nearly every sector will be positively impacted by IoT and the Indian manufacturing industry is already beginning to reap its benefits. The key to unlocking the real potential of IoT is to be focused and dedicated-it is this business opportunity that we are targeting with UNLIMIT," said Amitabh Jhunjhunwala, Group Managing Director, Reliance Group.
Reliance is the country's first telecommunications services provider to set up a dedicated and integrated IoT business unit committed to help its corporate customers achieve their goals.
UNLIMIT will also play a key role in building 109 smart cities of India.
"IoT is a critical enabler for India's growth, and businesses throughout the country are already utilising its huge potential to help deliver innovative new services to their customers, while reducing cost and increasing revenue," said Juergen Hase, Chief Executive Officer of UNLIMIT, the IoT Business Unit of Reliance Group.
Reliance and Cisco Jasper will offer connected services which enhances customer experiences while enabling new revenue models.
Cisco Jasper will also partner with over 30 mobile operator groups representing over 120 mobile networks worldwide, making it simple for businesses in India to expand their IoT services to new countries as needed.
Cisco is also hiring IoT engineering talent in India to join the Cisco Jasper team in the Cisco India Development Centre located in Bengaluru.
US networking giant Cisco acquired Jasper, a cloud-based software platform for the IoT, in March this year.
Follow and connect with us on Facebook, Twitter, LinkedIn, Elets video