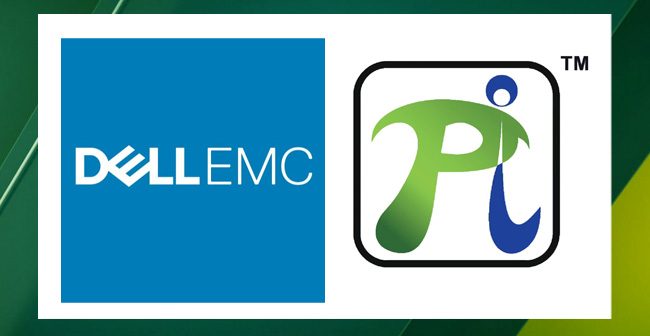 Computer data storage company Dell EMC and Pi Datacenters have announced a strategic partnership to leverage each other's capabilities in delivering software defined storage (SDS) to customers in the Indian market.
Under a memorandum of understanding signed between the two companies, Dell EMC's SDS would boost up Pi's software defined TIER IV datacentre environment capabilities.
"Partnering with Pi Datacenters will help both the organisations deliver futuristic, yet relevant business solutions to its customers with high flexibility and at lower costs ensuring higher customer return of investment and satisfaction. Our partnership with Pi positions us ideally to meet market requirements," said Rajesh Janey, President and Managing Director, India Enterprise, DELL EMC.
The partnership has been envisioned to be a win-win for both the companies to deliver high quality innovative solutions with significantly lower total cost of ownership to the customers.
"The smooth integration of EMC SDS with other major software defined elements of our data centre environment has been key in making Pi a true SDDC," said Kalyan Muppaneni, Founder and CEO, Pi Datacenters.
Pi Datacenters, which will set up a greenfield data centre near Vijayawada, would use Dell EMC's SDS to enhance Pi's strengths.
Dell EMC partner programme is set to become effective in February 2017. In December, Dell EMC will announce tier thresholds for partners, providing a full six months for partners to ramp up to the new criteria.
Program tiers, developed to elevate Dell EMC partners over competitors and establish a clear path to up-level, will include Gold, Platinum and Titanium, as well as an exclusive, Titanium Black partner tier for the highest performing partners.
Also Read: Dell EMC-Efficiently Storing, Protecting and Managing Data: Amit Mehta