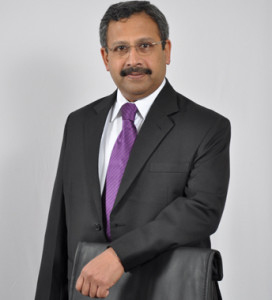 Manipal Technologies Ltd. (MTL), a secure print specialist and a major technology provider to banks and financial institutions, announced that it has acquired Cross Fraud-an advanced fraud detection and anti-money laundering solution.
With 75 years of close relationship with all the leading banks in India, MTL believes that the highly advanced CrossFraud solution will help in accelerate its business growth and move up the value chain to scale newer heights. The acquisition of CrossFraud is a bold step in that direction and will reinforce MTL's position as a dominant service provider to the banking, financial services and insurance (BFSI) sector.
CEO of MTL, Abhay Gupte said, "This acquisition comes with four international patents in risk and fraud detection area. CrossFraud has already been successfully deployed and proven in leading banks in India and abroad."
Gupte further said, "The fraud detection and anti-money laundering space is identified as one of our high growth businesses for the future. We aspire to build a global business spanning emerging markets in Asia, Africa and Middle East. CrossFraud gives us newer capabilities to provide end to end integrated solutions along with our current offering of payments and financial inclusion."
With increasing adoption to online banking and internet trading, the threat of organised and automated fraud looms large. MTL's foray into fraud detection and anti-money laundering solutions are aimed at fulfilling The Manipal Group's vision of ensuring 100 per cent secure and risk-free transactions, he added.
It may be pointed out that MTL specializes in offering solutions to banks, MCT Cards & Technology Pvt. Ltd. which is a subsidiary of MTL is the largest banking card service provider in India. Earlier this year, MTL introduced Digital Banking in India with its Smart Branches Solution, this solution aims to help banks in giving an unforgettable digital branch experience to today's tech-savvy customers who expect all banking services instantly.