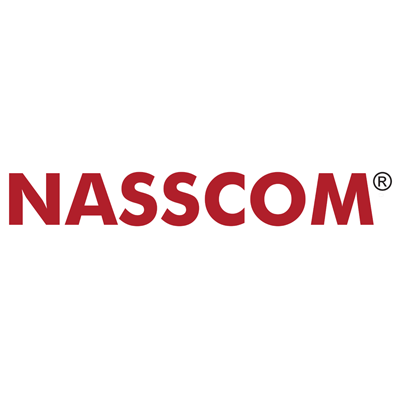 V Manjula, IAS, Principal Secretary, Department of Information Technology, Biotechnology, e-Governance and Science & Technology, Govt. of Karnataka, said, "We recognise the scope for growth and development in the IoT space and are very pleased on partnering with NASSCOM and the private sector to launch the CoE in Karnataka. We have always strived to create a conducive ecosystem for IT companies in the state, with this initiative we hope to give start-ups an opportunity to innovate in the field of IoT and take the IT sector into newer and greater heights."
The CoE is a joint initiative between the Department of Electronics and Information Technology (), Education and Research Network (ERNET) and NASSCOM. The CoE is also supported by Accenture, CISCO, Cyient, EMC, Intel, HCL Technologies, Qualcomm, Tata Consultancy Services, L&T Technology Services, Robert Bosch and VM Ware as Strategic partners.  Amazon Web Services, Digital Ocean, IBM, Microsoft have signed up as Infrastructure partner to the initiative.
Ajay Kumar, IAS, Additional Secretary, Department of Electronics and Information Technology, (DeitY), said, "IoT is one of the high growth potential areas in the IT sector. With the growing number of IoT-based SMEs/Startups in the Indian market, it becomes imperative to create an enabling ecosystem to help evolve this space, empowering companies to build technologies that provide global solutions."
Dr Neena Pahuja, Director General, Education and Research Network, (ERNET), said, "Paradigm shift from IT to IOT, together with smooth shift of data utilities using different electronic hardware structured with analytics, is going to enable a smart integrated and networked world. Starting from streamlining Airlines operations, smart cities to disaster management, IoT can play a major role in this connected world. With the growing number of IoT-based SMEs/Startups in the Indian market, it becomes imperative to create an enabling ecosystem to help evolve this space, empowering companies to build technologies that provide Indian and global solutions. We are happy to partner with NASSCOM, which is bringing-in industry to help democratize innovation, by creating Centre of Excellence (COE) for start-ups in PPP mode."
The CoE laboratory along with the NASSCOM 10,000 Startups Warehouse has the capacity to incubate up to 40 start ups and can accommodate around 10 emerging companies per shift for prototype/design and usage of lab facilities. The CoE also provides a separate space for validation, verification and demonstration as well as concept labs for developing IoT solutions for application areas like agriculture, automobile, telecom, healthcare and consumer IoT.
Expressing his thoughts on the launch of the CoE,  R Chandrashekhar, President, NASSCOM, stated, "NASSCOM is pleased on launching the IoT Centre of Excellence, which takes forward our efforts towards establishing India as a global tech hub. This Centre of Excellence has been created to act as a catalyst for developing the IoT SME/Startup ecosystem of the country as well as an accelerator of IoT capabilities providing the concept and scale for industrial and societal needs. The CoE will also function as an enabler of funding, accelerating, mentoring and enterprise for the key emerging IoT startups who have been selected for incubation, after a rigorous process."
The digital revolution accelerated by intelligent devices along with a booming startup environment has presented the need for a Centre of Excellence with a complete focus on the Internet of Things. With a presence of over 120 IoT focused IT companies and an expected market opportunity of $15 billion by 2020, India is set to gain a prominent position in the global IoT market. An increase in the adoption of IoT-based technology in areas of home, retail and industrial automation, health and fitness monitoring and connected vehicles as well as the advent and growth of smart cities, has resulted in a greater need of better solutions that lead to the evolution of a lifestyle dominated by technology. NASSCOM is focusing on systemically expanding the technology ecosystem and the IoT CoE will play the role of collaboratively addressing challenges such as the lack of understanding that leads to low adoption levels and security issues faced by the industry.
Multiple IoT-based firms will be selected from over 250 entries to be incubated at the CoE, through a roadshow held across Coimbatore, Bangalore, Hyderabad, Ahmedabad and Mumbai. The first five companies out of the total entries are Wireless Controls, Uncanny Vision, LightMetrics, ThingsCloud and SAAR Microsystems.