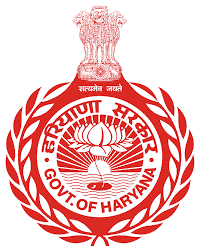 By Priya Yadav
Adding another to its kitty of firsts and taking a revolutionary initiative to digitally empower and convenience the citizens, Haryana has become the first state in the country to offer its citizens the facility of making all payments to the government through Common Service Centres (CSCs) dotting the length and breadth of the state.
Stating this on Monday, an official spokesman said that online Government Receipts Accounting System (e-GRAS) is an eGovernance initiative taken by the state government under the mission mode project category. It forms an integral part of the Integrated Financial Management System. e-GRAS facilitates collection of tax and non-tax revenue through CSCs.
e-GRAS covers 109 departments of the state government and all services of these departments like collection of bill payments, dues, fees and fines, taxes, non-taxable payments, online application payments, etc., are covered under this initiative.
The spokesman said that before the integration and launch of these services citizens in the remote and rural areas, not having internet banking facility, had to travel long distances and spend time and resources on paying dues, taxes etc . This caused lot of inconvenience to them. With the launch of e-GRAS through CSCs the citizens can now avail themselves of these services close to the place of their residence.
The e-Stamping service through CSC helps the citizens in getting the stamp papers without visiting the treasury and sub-treasury office. They can now get the e-Stamp paper generated at CSC on the payment of nominal service charge of Rs 10 irrespective of the stamp value, and save time and money spent on travel.
The state government collects Rs 55,000 crore every year through e-GRAS. The facility would help the government in enhancing revenue collection besides making it convenient to the citizens. Also, it enables them to deposit the dues without going to the bank and saves them standing in long queues.
This is the first initiative in the country which has been taken by state government in conformity with the vision envisaged under the Digital India programme. This would also help the department to reach the masses, especially those living in the rural areas. The Department of Information Technology (IT), Department of Finance and the National Informatics Centre (NIC) have actively been involvement in delivery of all such services to the citizens.