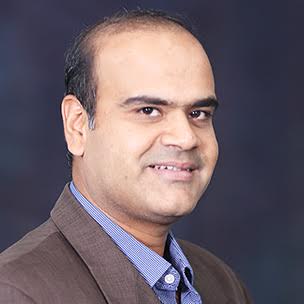 GlobalLogic, a leading experience design and digital product development company announced the expansion of its centre at MIHAN in Nagpur. The expansion of GlobalLogic's Nagpur facility will support employee growth of over 30 percent bringing the total employee headcount to over 500 by the end of 2016. GlobalLogic will utilize the additional space acquired in Nagpur to build additional innovation labs and strengthen its skill-sets in mobile, healthcare, mobile carriers, media, communications, security, IoT – connected devices and wearables. GlobalLogic delivers end-to-end product development services to companies in all segments helping them define and build their next generation of software-enabled products.
"GlobalLogic has long been an integral part of the Nagpur technology community, and we are happy to announce this expansion," said, Sumit Sood, Managing Director, GlobalLogic India.  "We are looking to create an inspiring work environment in Nagpur that will attract many of the talented engineers the city has to offer. I am confident that in addition to creating employment opportunities, we will also be able to foster innovation as a significant part of our growth agenda. This expansion is yet another example of how we are delivering on our strategy of growing our business in the region."
The GlobalLogic Nagpur facility is one of the leading engineering centres for India. Everything from the state of the art office space to branding, to technology, and opportunities given to the city and to the employees is commendable.  GlobalLogic is proud and honored to have brought growth, opportunity, competition and technology to the city of Nagpur.
Since establishing its first engineering center in Noida in 2000, GlobalLogic has expanded to 14 major product engineering centres and 3 design studios across the globe. The company acquired its Nagpur centre in 2006 to grow its expertise in the mobile and healthcare markets, which have both seen tremendous growth. The centre is currently involved in innovative projects such as helping global medical device manufacturers build new-age interfaces for surgical implants, supporting end-to-end requirements traceability for FDA compliance, and many more such initiatives.
Follow and connect with us on Facebook, Twitter, LinkedIn, Elets video