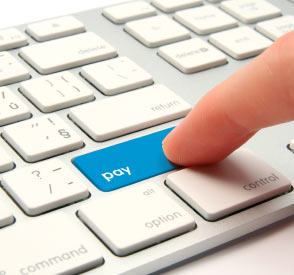 Taking another big leap towards providing seamless VAT Administration to its stakeholders, the Department of Excise and Taxtion, Chandigarh today launched the much awaited e-payment module for Public use. The service was inaugurated by Vijay Dev, I.A.S., Advisor to the Administrator, Chandigarh during a ceremony held at the Civil Secretariat where another scheme of the Department under the name AAPKA TAX was also introduced.
Where on one hand, the e-payment module would make the life easier for the dealers by enabling them to make the online payment of VAT, CST and other taxes through the Internet Banking Gateways of 40 Nationalized and Private banks with the Punjab National Bank as the aggregator, under the AAPKA TAX, the general public has been called upon to be a partner with the Department in augmenting its revenue collections.
Earlier, only the account holders with the State Bank of India could make the payments online and there had been a long pending demand from the Traders that it may not remain confined to one but extended to other banks too. The facility has been designed in such a way that the user would login through the Internet banking services of any of the 40 Banks and then routed to the payment gateway managed by the Punjab National Bank for making payments online.
Under another novel initiative called AAPKA TAX, the Department of Excise and Taxation would reach out to the consumers who are urged to intimate the department regarding the non-issue of Bills or bills having any discrepancy by communicating the details of such bills on the dedicated Whatapp number 7087666333.This would use the social media for enabling the department in detecting the cases of evasion and increase the tax compliance.
The Advisor to the Administrator, Chandigarh lauded the efforts on the part of the Department of Excise and Taxation and said that such initiatives are a welcome step and strengthens our position as a real Smart City. The ceremony was attended by Sarvjit Singh, I.A.S., Finance Secretary, Dr. S.B. Deepak Kumar, I.A.S., Secretary (I.T.), Jitender Yadav, I.A.S., Excise and Taxation Commissioner, Kashish Mittal, I.A.S., Addl. E.T.C. and Ravinder Kaushik, A.E.T.C., Chandigarh besides the officers of the Department. The representatives of the Trade organizations and Members of the Tax Bar Associations also remained present.
Follow and connect with us on Facebook, Twitter, LinkedIn, Elets video