Smart transport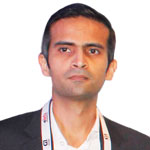 Uber has a lot in store for the smart cities. Uber is an app and a technological platform that is evolving in the way the world moves. Uber seamlessly connects citizens in 360 cities around the world. It connects regular citizen with a reliable transport option, where there is a mobile app that allows you to leave your car home and functions as your private driver. It started six years ago in 2009 when its co-founders Travis Kalanick and Garrett Camp, sitting in a conference in Paris, wondered why it is so difficult to get a cab in the city or why is there a hassle to move from one point to another.
The point to ponder is that we get a ride with just a push of the button. Uber has 66 centres in cities, that too in just two years since we started in Bangalore. All a customer has to do is to push a button, use the mobile app which shows you the nearest car available. You get all the details, from the vehicle number to the tracking it in real time.
The quality of system remains high. We are connected to registered drivers to enable a seamless ride through technology. It means much for mobility in cities as all of us are enabled by technology.
Follow and connect with us on Facebook, Twitter, LinkedIn, Elets video