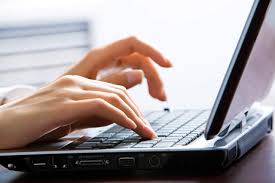 Bombay Stock Exchange (BSE) has moved to XBRL-based e-filing of financial results for reporting of financial results by listed companies, as part of its effort to facilitate the electronic filing for all relevant disclosures.

Earlier in June, BSE had launched XBRL, an electronic format for communication of business and financial data and reporting of shareholding pattern by listed firms. "BSE has launched the XBRL solution on for the listing agreement pertaining to financial results," according to an official statement.
Companies using XBRL-based format would be adopting global reporting standards. "It would help make reporting easier, faster and more accurate," BSE said.
According to report, BSE is planning to launch XBRL-based reporting for all relevant disclosures required by companies under the new listing norms notified by regulator SEBI in September and which come into effect from December.
Under XBRL-based e-filing of financial results, listed companies would be required to fill in data in a simple excel file – format available on BSE's portal 'listing centre' and the system will automatically generate the XBRL-based financial results after due validations.