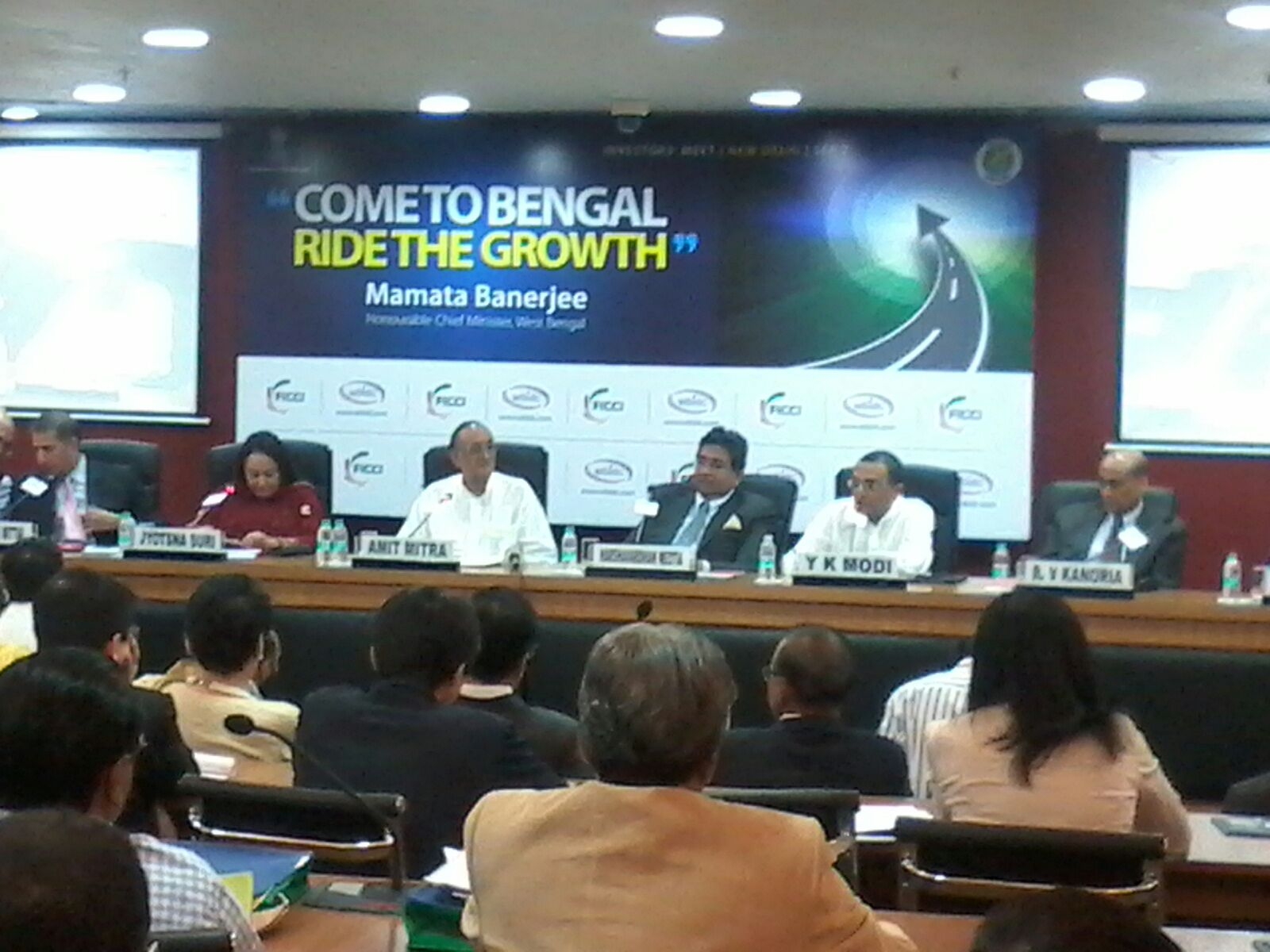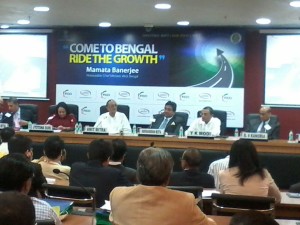 In an effort to attract the investment in West Bengal, the State Government organised an Investment Road Show focusing 'Bengal Global Business Summit 2016' in New Delhi on Monday.
The road show, organised at the Federation of Indian Chambers of Commerce and Industry (FICCI) headquarters in the Capital, was hosted by the Government of West Bengal in collaboration with FICCI to attract funds for the cash-strapped state.
The road show aimed at showcasing the huge investment opportunities available in West Bengal in the identified sectors including manufacturing, food processing, MSME and textiles, urban infrastructure and housing, hospitality, tourism and business of entertainment, healthcare, education and skill development, energy and infrastructure, IT software and hardware, and financial services and transport, among others.
"We welcome industrialists, corporate and big companies from across the country to invest in the State. The Gross State Domestic Product of the State during the first quarter of 2014-15 grew by 8.9 per cent compared to 5.7 per cent nationally; and industry sector rose by 6.28 per cent compared to 4.2 per cent at the national level," said Dr Amit Mitra, West Bengal Finance & Industry Minister announcing that a similar roads how will be held in Mumbai before the Bengal Global Business Summit, which is scheduled forJanuary 8-9, 2016 in Kolkata.
In 2013-14, the service industry of India grew by 10.9 per cent, while West Bengal grew by 12.12 per cent over the same period, said the Minister adding that they have 4,500 acres of land bank immediately available in industrial parks with adequate infrastructure.
Dr Mitra said the State Government has cut through time-consuming, resource-draining procedures to spur growth to accelerate industrial growth. It has embarked upon smart public administration that is crucial for industrial competitiveness and economic growth. "We are working for women industrial park. We are getting response from startups, which are run by women in West Bengal," he said.
Almost all the districts' data in West Bengal have been digitised, said Dr Mitra who is also the Minister for IT, in the context of Digital India programme.
Industrialists like Sidharth Birla, Chairman of Xpro India Ltd, and Rajan Bharti Mittal, Vice-chairman and MD of the Bharti Enterprises Ltd, along with YK Modi, RV Kanoria and Puneet Dalmia, among others, were present in the meeting.