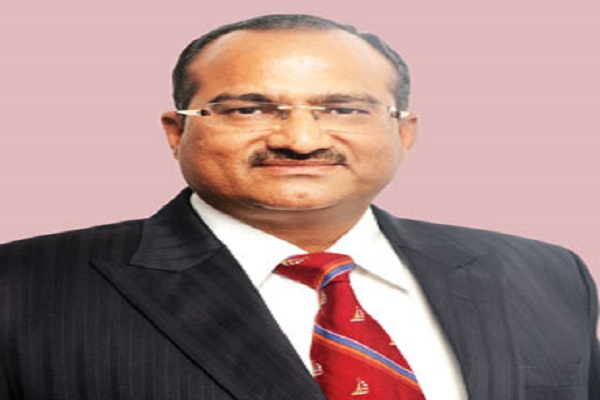 Capt BVJK Sharma, Joint MD & CEO, JSW Infrastructure Ltd, shares his insights on the port-led development in India, with Poulami Chakroborty of Elets News Network (ENN)
How has the port sector progressed in the past few years?
The Indian port sector has gathered pace, along with the government's focus on revival of the manufacturing sector through the 'Make in India' campaign. Under the dynamic leadership of Union Minister for Road Transport, Highway and Shipping, Nitin Gadkari, the Government has taken various policy initiatives to promote and boost the port and shipping sector in India in the past one year, including formulation of the visionary Sagarmala Project and an ambitious target to convert 101 rivers across the nation into waterways. The port sector was awarded 30 projects in FY14, investing over 20,000 crore (US $3.16 billion), which is a threefold increase over the preceding year. The non-major ports' share jumped to 42.89 per cent in FY14 from 25.08 per cent in FY02, while major ports' declined to 57.11 per cent (FY14) from 74.92 per cent (FY02).
What is your perspective on the Sagarmala Project? What will be its impact on the Indian port sector?
Sagarmala would lead to port-based industrialisation, urbanisation, coastal tourism and integration with hinterland hubs, which will have an overall impact on the economic development of the coastal regions.
According to you, what should be the top three priority areas of the Government?
I feel the top three priority areas for the Government should be capacity augmentation, fast-tracking last-mile port connectivity, i.e. road, rail, pipeline and inland water transport projects for better evacuation of cargo; and integrating coastal shipping and inland waterway transport in the intermodal supply chain. This will ensure an optimal modal mix for transporting cargo in and out of ports. The Government should also incentivise modal shift of cargo from road to rail and rail to waterways to reduce overall logistics costs.
Tell us about JSW Infrastructure and its vision.
JSW Infrastructure Ltd is a part of the JSW group company, which is one of India's leading private sector infrastructure companies, and is into development and operations of world class seaports, terminals, inland waterways, road-rail connectivity, townships and port-based SEZs. JSWIL has recently been awarded a terminal in the Paradip Port Trust in Odisha under buyown- transfer (BOT) basis through its special purpose vehicle (SPV) JSW Paradip Terminal Pvt Ltd (JSWPTPL). The terminal would be mechanised to handle bulk cargos with a capacity of 18 MTPA. Through the brownfield and greenfield ventures, JSWIL aims to enhance its port capacities from present 33 MTPA to 200 MTPA by 2020.
What is the Jaigarh Port's current capacity and expansion plans?
JSW Jaigarh Port is a greenfield multi-cargo deep water port (20 meters) in Jaigarh near Ratnagiri in Maharashtra with a present cargo handling capacity of 15 MTPA. It has handled large Capesize Vessels (200,000 DWT) and is getting ready for a giant leap to handle 65 MTPA of cargo. It is now aiming for direct berthing of next generation vessels, i.e. largest Dry Bulk Carrier (Vale Max), LNG Carrier (Q Max), Container Vessel (EEE Series – 18,000 Teu's) and Very Large Crude Carriers (340,000 MT) with active government support. I would say it's a modern, mechanised, state-of-the-art port for economic growth of Maharashtra and north Karnataka region.
What is the sectoral outlook for the next few years?
The 12th Five Year Plan has estimated a total investment of `1,80,626 crore ($30.05 billion) in the port sector. The manufacturing sector is likely to drive the growth of this sector. It will gain momentum with the requisite impetus from Make in India call by Prime Minister Narendra Modi. Blue Revolution through Sagarmala project, implementation of GST, DMIC, DFC, e-Commerce, digitalisation and use of modern technology and expectations of young India are all set to give a huge push to the port sector. Since a large part of India's future infrastructure is still to be built, an integrated and coordinated approach is required in which the development of each transport mode is matched to the needs of the country and existing assets are optimally utilised.