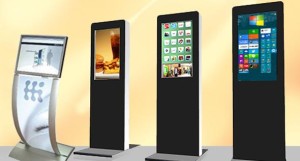 Tamil Nadu will soon set up electronically-enabled kiosks to be operated by authorised service providers across the State in order to boost eGovernance so as to offer public services in a hassle-free manner.

At present, the State is formulating rules so that these services can be delivered efficiently by one or more service providers via eKiosks.
These kiosks will be delivering various public services like licence permit, certificate, sanction or approval and the receipt of payment of money by electronic means.
All the public services from each government department or agency would have to be distributed in electronic mode within five years from the date of coming into force of the Information Technology (Electronic Service Deliery) Rules 2015.
The rules provide for the administration of e-service delivery through authorised service providers and agents. It further includes operator of an electronically-enabled kiosk or front office, who is permitted to deliver public services to the users with the help of a computer resource or communication device.
Nonetheless, these rules won't be significant for State online portal, government departmental outlets and online services offered to the users directly on the web. According to a source, they will be administered in the normal manner by the respective government departments and agencies.
A Director of Electronic Service Delivery (ESD) will monitor the digital services offered by the authorised service providers. The Director, while having the authority to dismiss the services, will also ensure determining the norms relating to the selection of authorised agents by the service providers. Moreover, the Director, via an administrative order, could delegate any of his/her powers to any official of the State Government or autonomous body or local body.
Once the rules are executed, the competent authority, who is the head of a department, shall notify the list of public services offered by the department or agency through electronic mode, the date by which these services will be available, along with the manner these will be delivered. All this is expected to be done in a period of 180 days.
Follow and connect with us on Facebook, Twitter, LinkedIn, Elets video