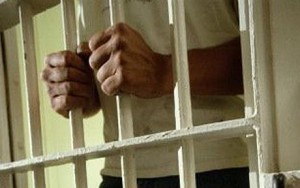 While the nation mulls over various possibilities of implementing eGovernance projects under the Digital India programme, the Uttar Pradesh Government is all set to set up video-conferencing and broadband facilities in all prisons to simplify the procedures related to jail inmates, including remand of prisoners.
The Government has earlier introduced 'ePrison' with the help of National Informatics Centre (NIC) at a cost of Rs 4.30 crore.
There are 65 prisons in Uttar Pradesh, including five central jails at Agra, Bareilly, Varanasi, Naini (Allahabad) and Fatehgarh. There are 54 district jails, three sub jails and three specialised prisons at Lucknow and Bareilly. The maximum numbers of prisons are located in Lucknow and Gorakhpur regions at 14 each. With a view to addressing the problem of overcrowding in jails, the Government plans to make all jails high-tech equipping them with the most modern facilities, such as video-conferencing and broadband facilities.
Notably, the 'ePrison' online system has become operational in nine jails of the State where remand for the undertrials is done through video-conferencing. However, the remand process is being processed via broadband-based systems in 25 other jails, too.
According to reports, undertrials are almost double the number of convicts. In 2012, the total count of inmates, including convicts and undertrials in UP jails stood at 80,358 (including 53,373 undertrails) against their total capacity of 47,518.
Earlier, the Ministry of Home Affairs (MHA) had sought information from the UP Government regarding the progress of remand through video-conferencing and also relief to the undertrials under Section 436 A and 436(1) of the Criminal Procedure Code (CrPC). The Section lays down the maximum period for which an undertrial could be detained during investigation.
Chief Minister Akhilesh Yadav has written to Union Home Minister Rajnath Singh apprising him of the progress of one-of-its-kind initiative 'ePrison'. In his letter, CM Yadav mentioned that almost half million prisoners have been put on remand procedure through video-conferencing so far.
According to all the National Prisons Information Portal, all 29 states and seven Union Territories would be covered under the 'ePrison' project. Prisons on board are 311 while total prisoners are 14,54,016.
Follow and connect with us on Facebook, Twitter, LinkedIn, Elets video