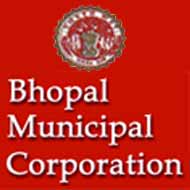 Reaffirming his commitment to get Bhopal listed in the first 20 proposed smart cities, Bhopal Mayor Alok Sharma has sought suggestions of people from all walks of life to make the city smarter.
Addressing journalists at a media sensitisation workshop conducted on July 29 at a Bhopal-based hotel, Sharma laid emphasis on making the city smarter through intensive public participation and close coordination with the government. The workshop was aimed at familiarising the media persons with the guidelines of the 100 Smart Cities project conceived by Prime Minister Narendra Modi and clear their doubts in this regard, if any.
The Mayor said that BMC is country's only civic body which has fully implemented Enterprise Resource Planning (ERP) programme to strengthen online services. He reiterated his commitment of reducing carbon footprint in Bhopal by 10 per cent. Incidentally, he had made the same declaration at the recently held World Mayors' Conference in New York, which was applauded by the gathering as well as participants there.
Sharma said that BMC wants to focus on re-development and re-densification component of the 100 Smart Cities project. "We want to choose an old area, which needs redevelopment and renovation to incorporate technology that makes it 'smart'."
"Public gave us a mandate six months back to improve civic amenities and services for them. With the increasing population, challenges of providing better amenities at par with big cities have also gone up. There are many problems which would be fixed to make the city smart and liveable. We are elated that Bhopal secured 93 out of 100 marks, which propels us to make a better presentation for the Centre to get the city listed for being developed in the first 20 smart cities," he added.
BMC Commissioner Tejaswi S Naik said that Bhopal is a strong contender and much ahead of many cities in terms of basic civic amenities. Naik said that the Smart Cities project can be materialised only when sectors like solid waste management, drinking water, environment, sewerage, IT connectivity, security, education, health and public transport, among others, are improved. "PM's vision is smarter cities where citizens get all the key services round-the-clock," he remarked, adding there is need of developing better transport system to reduce people's dependence on their personal vehicles.
The Commissioner also said that BMC would work on ensuring smart water metering, renewable energy and multimode public transport system.
Talks on construction of 50,000 low-cost affordable houses for urban poor was one of the highlights of the workshop. "There is not a single lake which is polluted in Bhopal because of the people's civic sense and BMC's efforts. BMC's grievance redressal system is one of the best in the country that sets it apart from other urban local bodies," he added.
After being offered suggestions by the journalists, Mayor Sharma agreed to consider redevelopment of city's posh shopping hub known as New Market and increasing floor area ratio (FAR) of the buildings.
Follow and connect with us on Facebook, Twitter, LinkedIn, Elets video