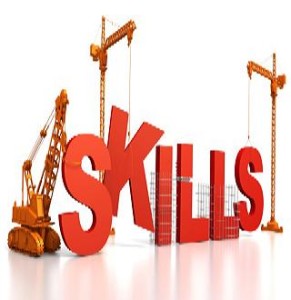 Contributed by- Jessy Iype, ENN
India is home to over 1.2 billion people, and statistics estimate that the younger lot constitute 15 per cent of the population — the future of the nation. So, it is imperative on the part of the government to engage youth skills in all its initiatives, especially in building high-tech smart cities for a sustainable urban tomorrow.
In the context of Smart Cities, skill development can be ensured by starting more educational institutions that impart vocational training as well as programmes integrating architecture, engineering, management, GIS technology, economics, sociology, environment, geography and urban governance by the policymakers and city planners.
On the need for development of smart city-specific skills, Dilip Chenoy, MD & CEO, National Skill Development Corporation (NSDC) says, "There are different skills required to ensure smooth running of the smart cities. We have to develop a whole new competence to enable it to become a future reality."
According to Rakesh Kaul, Partner, Government and Public Sector, PwC India, "The programme (100 Smart Cities), when synergised with other key programs like Make in India, Skill India and Digital India, will provide a unique platform for 'Young India' to achieve rapid, equitable and sustainable growth."
Keeping these factors in focus, some institutions in India have started new­age programmes that have specific skill development integrated to them. The Institute of Town Planners, India (ITPI) one such body of professional town and country planners for promoting education in urban planning and research activities. In 2011, the All India Council for Technical Education (AICTE), in association with ITPI, developed a model curriculum for post­graduate courses in the field, which has been modified and adopted by individual institutes as per local conditions and affiliated university requirements.
There are about 40 institutes offering 60­odd courses in urban planning, producing about 1,000 graduates every year. But, considering the huge demand, we are not producing as many skilled urban managers as required. And, the course content of many of these institutes do not reflect recent trends in urban growth, technological advancement, sensitiveness to environment and finally industry requirements.
In line with the suggestion of Chenoy, we need a more realistic approach while dealing with smart city skill development for the unemployed youth, enabling them to ensure a sustainable future for them as well as for the cities.
Follow and connect with us on Facebook, Twitter, LinkedIn, Elets video