We have rolled out the Draft IT Policy and it will be open for discussions and suggestions. We plan to come out with the final IT policy in a month's time. Having checked up IT policies of various states, we have tried to give maximum benefits to the investors.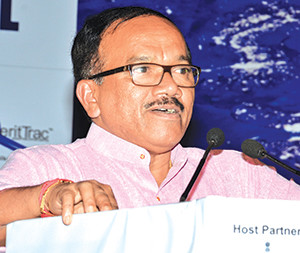 Goa is a State that is modern and forward looking. It invites investments and offers opportunities for IT and ITeS. It is a modern state with highly impressive achievements in socio-economic and information technology. The Government of Goa is deeply concerned about effective utilisation of Information Technology for promoting good governance, facilitating service delivery, encouraging citizen participation in decision making, and making the governance system people-friendly, transparent and accountable.

The Government is unveiling its IT investment policy with a special focus on setting up a strong base of IT/ITeS and EMC hub in Goa. It is an ideal destination for IT investment owing to its non-polluting nature.
Attractive policy, along with excellent rail, air and road connectivity, would be a great help to the IT sector. The Government of Goa also plans to make the State most preferred destination for investors, which would lead to further growth of the IT sector. We are determined to create a world-class IT infrastructure in the State.
The Government is looking to promote the Animation, Visual Effects, Games and Comics (AVGC) industry, as it is a potential sector to attract IT/ITeS. We are looking to promote a modern, clean and Green Goa. We believe that investment would also create huge employment opportunities in the State.